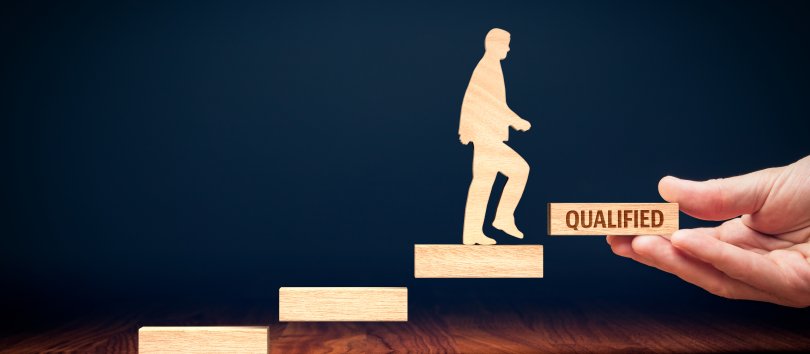 Qualifications are essential to individuals, the economy and society. They signal the knowledge and skills that people possess, which allows them to obtain a job or pursue a career, access education or training, and move between countries for work or study. No other tool or representation of a person's capacities can fulfil this function so effectively. 
But qualifications – like any other element in any education and training system – must keep pace with the speed of change in the world, which in qualifications means especially internationalisation of labour markets, the advance of digital technologies and migration.
The ETF identifies that these forces – so fast and powerful that we all struggle to keep up – are compelling change in qualification systems in four main areas: internationalisation of qualifications, validation and recognition, digitalisation of qualification systems and curricula development. The ETF seeks to understand these transformations, to shape and influence the debate about them, and above all, to develop tools and provide advice to our partners to meet the change.
Qualification systems are increasingly interconnected and international in character. In the EU, people arriving from ETF partner countries are a substantial share of migrants. Partner countries attract foreign investment and become part of global value chains. International qualifications already play an important role. The number of platform workers providing services for EU customers is growing.
So, we are supporting partner countries in the European Qualifications Framework (EQF) process to complete referencing. In 2021, we broke new ground in extending the EQF beyond the current set of countries, by piloting comparison of the EQF to the Ukrainian and Moroccan national qualifications frameworks (NQFs) and the Southern African Development Community Qualifications Framework.  
Influencing the international debate on qualifications systems, we contribute data to the new OECD Higher VET Working Group and provide inputs to the UNESCO-led World Reference Levels Group. In regional qualifications frameworks (RQFs), we publish a new survey of RQFs worldwide, including several African RQFs.
Our engagement in Africa is growing, as we follow up our mapping of 13 African NQFs (2020) with the further conceptual and technical development of the African Continental Qualifications Framework (ACQF). See the ACQF mapping study reports.
Digitalisation of qualifications systems can increase accessibility, comparability and international recognition and validation of qualifications. In 2021, we ran a survey on micro-credentials in partner countries, and brought all existing partner country databases together in a single repository to compare and link them.
As so many adults change jobs or occupations now, they need to be assisted by flexible systems which allow skills acquisition and recognition. Validation of non-formal and informal learning systems are a key element of such lifelong learning solutions. Countries need to enable people to mix different qualifications and match them to their personal needs e.g. combining certificates obtained in higher education, VET, online learning and validating work experience, through micro-credentials that can be aggregated. In validation, we provide direct advice to countries and are surveying eight countries' validation systems. In recognition, we advise countries on tools to integrate migrants into the labour market.
Bilaterally, we advise countries and regions on NQFs, qualifications and standards, so that they produce modern, lifelong learning qualifications, and on how these should be linked with curricula reforms.  
We monitor countries' progress in NQF development in our inventory fiches, which also form part of the biennial Global Inventory of National and Regional Qualifications Frameworks, co-produced with Cedefop and UNESCO.  
A new Qualifications Resource Centre will shortly be available, which will include a range of digitalised resources to support our partners in modernising their qualifications systems, including linked databases, NQF and validation country fiches, links to EU tools, and mapping reports.
To engage in discussion on qualification issues, go to ETF Open Space dedicated page.
Find out more about the national qualifications system in Albania, Armenia, Azerbaijan, Bosnia and Herzegovina, Cape Verde, Egypt, Georgia, Israel, Jordan, Kazakhstan, Kosovo, Kyrgyzstan, Lebanon, Moldova, Montenegro, Morocco, Mozambique, North Macedonia, Palestine, Serbia, Tunisia, Türkiye, and Ukraine.