Education and work information for Ukrainians and EU countries
This page is also available in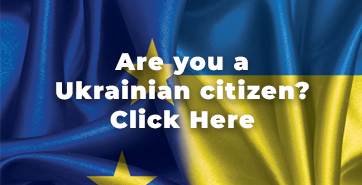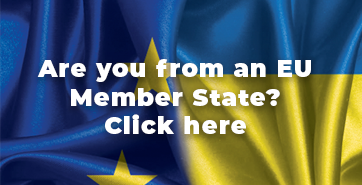 Following the Russian invasion of Ukraine, the European Union has received about 7 million people seeking protection in the Member States. This critical situation requires immediate and exceptional measures in several policy areas, extending beyond emergency action such as providing shelter within the European Union, to facilitating and ensuring their smooth integration and temporary residence. Member States – and in particular neighbouring countries such as Poland, Hungary, Slovakia and Romania – are receiving a high influx of Ukrainians fleeing the war. See the ETF weekly update of the impact of the invasion on people and education.
Invoking the Temporary Protection mechanism under Directive 2001/55/EC,  the temporary protection status helps Ukrainians find shelter within the European Union, acquiring instant rights to live and work within the EU while having access to social service benefits like housing and medical care.
Access to work and education requires both support to Ukrainians now in the EU to have their skills and qualifications recognised and an understanding by people in the EU of Ukraine's education and training system and qualifications.
In the framework of the Creating New Learning initiative, the ETF has launched an emergency call for learning and training resources.
---
MSCA4Ukraine:
o
fficial launch and information session on 6 October
The MSCA4Ukraine Fellowship scheme, funded under the Marie Skłodowska-Curie Actions, offers dedicated fellowships to support researchers from Ukraine, enabling them to continue their work at academic and non-academic organisations in EU member states and Horizon Europe associated countries, while maintaining their connections to research and innovation communities in Ukraine.
Detailed information at the page of the European University Association.
---
Polish project focuses on present and future needs of Ukrainians in upskilling 
The Polish project "Chance – New Opportunities for Adults", at financial support of the Cohesion's Action for Refugees in Europe (CARE) will extend its support to Ukrainian people fleeing from Russian aggression. New activities will apply the project's tested models and good practices for upskilling adults to empower displaced persons from Ukraine to meet the many challenges of integrating into their host society.
To read more about the project and find related links, visit EPALE news.
Visit Cohesion's Action for Refugees in Europe (CARE), to find about opportunities of support for the projects aimed at integration of refugees in the EU.