Education and work information for Ukrainians and EU countries
This page is also available in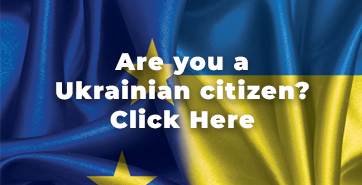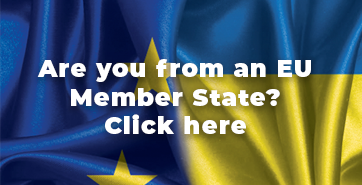 Following the Russian invasion of Ukraine, the European Union has received about 7 million people seeking protection in the Member States. This critical situation requires immediate and exceptional measures in several policy areas, extending beyond emergency action such as providing shelter within the European Union, to facilitating and ensuring their smooth integration and temporary residence. Member States – and in particular neighbouring countries such as Poland, Hungary, Slovakia and Romania – are receiving a high influx of Ukrainians fleeing the war. See the ETF weekly update of the impact of the invasion on people and education.
Invoking the Temporary Protection mechanism under Directive 2001/55/EC,  the temporary protection status helps Ukrainians find shelter within the European Union, acquiring instant rights to live and work within the EU while having access to social service benefits like housing and medical care.
Access to work and education requires both support to Ukrainians now in the EU to have their skills and qualifications recognised and an understanding by people in the EU of Ukraine's education and training system and qualifications.
In the framework of the Creating New Learning initiative, the ETF has launched an emergency call for learning and training resources.
---
Peer learning focus session "Enhancing enrolment of displaced children from Ukraine in EU host country schools"
EC Working Group on schools is conducting a Peer Learning Focus session "Enhancing enrolment of displaced children from Ukraine in EU host country schools". The virtual two-hour session will take place on Wednesday, 7 December 2022.
Potential participants include participants of the EC High-Level Group, Education Attachés and the Working Group Schools members, enlarged by EU Education Solidarity Group for Ukraine, representatives of the relevant ministries of the EU member countries.
The session will learn the experiences of the EU member countries regarding enabling factors for high enrolment rates of displaced children from Ukraine in EU host countries. The participants will discuss implementing school obligations; learning about and addressing Ukrainian parents' expectations and intentions; effective outreach strategies to increase enrolment of Ukrainian school students.
---
EU Talent Pool Pilot – Opportunity for Ukrainians to Find a Job in EU
Looking for work? Are you a person fleeing the war in Ukraine and are allowed to work in the EU under temporary protection?
Participating in the EU Talent Pool Pilot initiative, facilitated through EURES (European Employment Service), can help you find work.
Through the EU Talent Pool Pilot, you can create your CV and show your skills to more than 4 000 carefully validated and registered employers and Members and Partners of EURES.
Go to EU Talent Pool Pilot page and find details!