Main image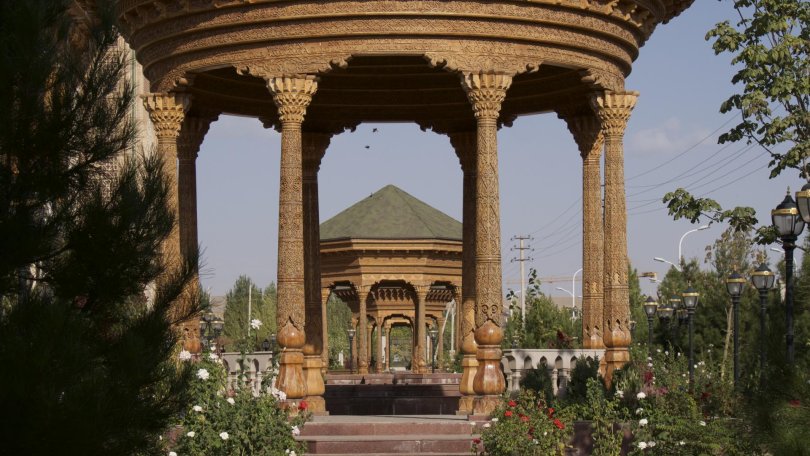 Enhancing professional training through international cooperation
Since 1995 we have been supporting Tajikistan to develop education and training to boost employability, increase access to opportunity and promote social cohesion. Complementing the work of the EU's External Action Service, we bring together ministries and social partners to develop scalable projects.
In Central Asia, the ETF takes a regional approach, involving Tajikistan stakeholders in regional projects and actions. Another focus area is supporting the modernisation of professional training. To help coordinate efforts and achieve better and more impactful results on the ground, the ETF cooperates closely with the EU Delegation and international donors, including German international development agency (GIZ), the Asian development bank and the specialised United Nation's agency UNESCO.
Political context and priorities
Tajikistan faces both regional and national challenges. Sustainable and resilient economic growth, diversification and employability of a young population are key priorities. This is set against a backdrop of high levels of self-employment, linked to subsistence, urban-rural-regional migration, disparate regional economic development and large numbers of economic migrants returning to the country due to the economic downturn in Russia.
Socio-economic situation
Tajikistan is a lower-middle income country with a young and rapidly growing population. More than one third of its 8.5 million population are under 15 years. Poverty rates fell from 80% to 31.3% between 1999 and 2014, and the government has set a goal to cut this to 20% by 2020 through improved public services (education, health, and social protection), and job creation. Agriculture offers a solid foundation for economic development, and together with the services sector, is a major contributor to GDP, which fell to 4.2% in 2015, largely due to the weak global demand and a slow down in Russia, including remittances which fell by 80% over the same period. The government has a set a goal to double GDP by 2020, but foreign direct investment is limited and private investment is much lower than the regional average.
Education and labour policies
Employment is low (44.3% in 2009) and women are much more likely to be out of work than men. Youth unemployment is high, and there are limited capabilities to adapt the workforce to the labour market demands for skilled specialists and local employment. Around 30% of adults have only basic education. The strategy for the 'Improvement of the Population Living Standards in the Republic of Tajikistan 2013-2015' aims to boost jobs education and employment. Adult education is another priority with 28 adult training institutes supporting unemployed and potential migrants through training.
Limited mobility and access to higher professional education have increased the significance of vocational training, but substantial reforms are needed to strengthen the system. Quality assurance measurements remain fragmented and differ between regions. A streamlined approach to evaluate the quality of education, monitoring, and assessment is much needed.
EU support and the ETF
The EU has identified three priorities: health (€62 million) education/vocational education and training (€75 million) and rural development (€110 million). The ETF supported the EU- funded project, with a focus on teacher professional development.
The Central Asian Education Initiative is a key pillar of EU cooperation with Central Asia aiming at modernising and improving the quality of education and training. The EU supports the initiative through bilateral programmes in Tajikistan and through support to the Central Asian Education Platform (CAEP) promoting regional cooperation in the field. The following priorities have been identified through the RIGA Process for regional cooperation:
developing qualification frameworks and standards,
quality assurance and accreditation, and
employability and education and business cooperation
As an Agency of the EU, we are providing support to this agenda:
Targeted policy dialogue (Torino Process) methods and practice for inclusive and participatory policymaking
Supporting EU projects with thematic expertise upon request
Contributing to international donor cooperation active in professional training
Involving key national stakeholders in the work of the ETF