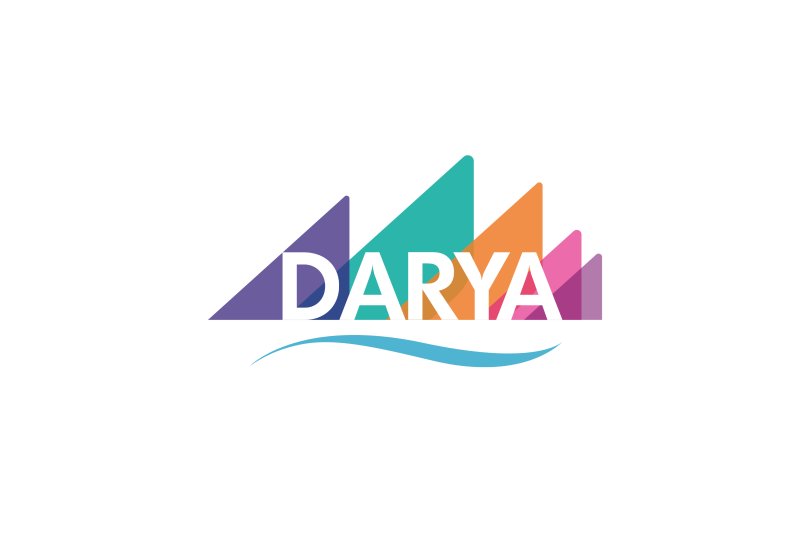 New DARYA project kicked off
The largest-ever European Union's (EU) project supporting education and training for young people in Central Asia had its official launch late November in Astana, the capital of Kazakhstan. Opening the international conference marking the beginning of work on DARYA – Dialogue and Action for Resourceful Youth in Central Asia – Kestutis Jankauskus, the EU's Ambassador to Kazakhstan, said the EUR 10 million, five-year project, which is being implemented by the European Training Foundation (ETF), was coming at a time of change in the region.
'Here in Kazakhstan, we've just seen an election; we see that Kazakhstan is going through changes and reforms – that a new Kazakhstan is being established. We are ready to help and to share experience,' he said.
The EU's roots started in cooperation through education, he noted.
'Our godfathers considered that those who study together will not fight one another. In our European Union, after two wars we were able to create a peaceful region. This is the experience we are ready to share, and I think that the countries of Central Asia will be stronger if they cooperate and develop partnerships, and use standards that have been developed over these years.'
DARYA – which focuses on those entering the labour market as they represent the largest cohort of the working-age population across the participating countries (Kazakhstan, Kyrgyzstan, Tajikistan, Turkmenistan and Uzbekistan) – is organised around three key areas, or modules, designed to encourage and facilitate cooperation and project ownership by participants at different levels of the education and training, labour market and associated stakeholders' system:
forward-looking skills development based on better evidence and analysis of education and training outcomes and skills needs;

stakeholder-driven flexible and permeable approaches to regional and national qualifications that allow equal opportunities for all;

increased use of flexible and inclusive teacher and learning approaches, based on learning outcomes relevant to the labour market.
These were all areas where the EU's wealth of experience could add to Central Asia's own approaches and reforms, the ambassador stressed. Pointing to examples such as how to identify market priorities, the adoption of common standards, and the harmonisation of policies, he added: 
'You can take the experience from 27 countries, you don't have to waste your time or money – just take the experience that is most suitable to your country and conditions.'
'We want to make vocational education and training schools popular not just for those who can't get into university, but popular in a way that people understand that such institutions can provide you with the professional skills you need to live well.'
DARYA project would, he concluded, use its funds to ensure that 'our children live better tomorrow – a common dream of parents.'
In the opening remarks from the Kazakh side, Sholpan Karinova, First Vice-Minister, Ministry of Enlightenment, pledged the country's support for the project, adding that all conference participants needed to focus on what future specialists would be in demand.
'Right now, we need to think about resources – how to access skills and competences, how to verify those skills so that our future specialists study for the jobs that will be there.'
Her colleague, Olzhas Ordabaev, Vice-Minister, Ministry of Employment and Social Protection of the Population, emphasised the importance of the regional dimension of DARYA.
'It will be very fruitful to have this dialogue on developing our human capital. We understand that now, globally, human capital is the key factor – nothing moves without human capital.'
Through sharing experience and concentrating on developing further synergies between education and business, the region had the chance to take a major step forward in supporting its overwhelmingly young populations, he added.
Xavier Matheu, ETF Director ad interim, noted that Central Asian countries had long been active participants in the ETF's flagship Torino Process, which emphasises the use of evidence-based policy development in vocational education and skills reform.
'Looked at from a distance, you can see how huge the changes have been in this region,' he said. 'We now need to work with you on all the challenges we face – climate change, demography, the transition to a green and digital economy… The success factor in DARYA will be partnerships – between government and civil society, employers, trade unions, and between the countries at a regional level.'
Delegates at the conference – who represented ministries, labour market research organisations, employers and other stakeholders interested in education, training and employment – demonstrated their enthusiasm for the DARYA project.
After beginning with visits to a dual-education catering college, where a leading Astana chef has been teaching state-of-the-art catering courses for the past six years, a state employment office, and an employer-led skills certification centre, delegates got down to beginning work on identifying common approaches to tackling DARYA's key focal points. One early result from these sessions was an agreement in principle between ministry representatives from four of the five countries present at the conference (Turkmen delegates were unable to attend) on the creation of a common Central Asia Qualifications Framework.
Georgios Zisimos, Head of the ETF's Policy Advice and EU Programming Unit, identified the move as one of the features of a launch event characterised by 'passion, commitment and discussion'. That momentum needed to be maintained, he stressed.
'You all said the regional dimension was something you want to do, to create a sense of urgency to follow up at the political level – and to push forward on a regional qualification framework, the CAQF.'
Other priorities identified by participants included devising a common glossary for regional vocational schools; creating a region-wide digital legal depository; and working together to improve the validation of prior learning – of key importance to regional economies characterised by a large number of migrant workers.
There was general agreement to analyse teacher training needs, harmonise qualifications, identify core common competences that should be introduced across regional curricula, and find ways to better involve the DARYA target group – young people – in planning and implementation.
And there was also time for team-building exercises to ensure people from different countries could break the ice with each other. One exercise – which proved popular – was to take well-known films and extrapolate similarities with the DARYA project's aims and objectives. The films included Alice in Wonderland (wonders are all around), Toy Story (diverse characters unite to achieve a common goal), Batman (using advanced tools for good)… and Some Like it Hot (who knows where life will take you).