Main image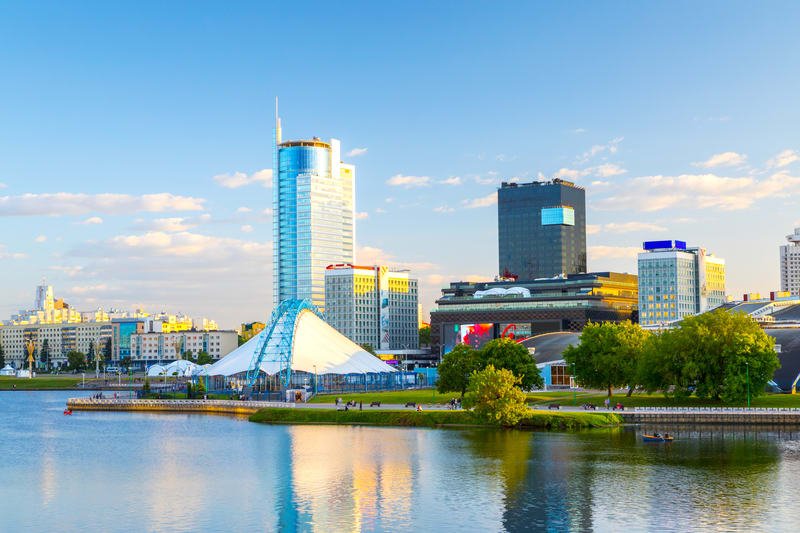 Creating a knowledge economy through skills development
Since 2015 we have been supporting Belarus to develop education and training to boost employability, increase access to opportunity and promote social cohesion. Complementing the work of the EU's External Action Service, we bring together ministries and social partners to develop scalable projects.
With an emphasis on growing human capital, Belarus is engaged in implementing a roadmap for reforms in all levels of education: general, vocational and higher, and an Education Quality Agency will be established in 2018. This new agency will play a role in governing and developing  a national qualifications framework. The ETF is enabling policy change in Belarus by providing recognised and reliable EU/International expertise and advising stakeholders on how the country can make the transition from economic growth focused on resources and low-cost labour and capital towards a growth model based on a high rate of productivity and innovation.
Political context and priorities
Belarus faces challenges across almost all sectors. Political stability via structural reforms is a key priority as after a decade of strong economic growth the country has faced persistent macroeconomic turmoil since 2009. Belarus's dependence on Russia, with over 50% GDP exposure to the Russian economy, represents a high degree of vulnerability in terms failing export demand, remittances and investment from Russia. Main goals are to increase economic competitiveness, attract investment and boost innovation with exports as the main point of attention for balanced economic development. Policies will pay specific attention to youth and provide a comprehensive range of support measures for young people, emphasising new high-tech sectors of the economy.
Socio-economic situation
With a population of around 9,5 million, 77.6% of whom live in urban areas, the demographic profile of the country is characterised by a low birth rate and an aging population. Employment and activity rates are high for both women and men at 80%. In 2013 the Belarusian poverty rate declined to 5.5% , far below the eastern European average of 11.4%. The country also performs well on social indicators, ranking 52 out of 188 countries on the UN Human Development Index ( 2016). Investing in human capital is a strategic objective for the government and the Programme of Socio-economic Development of Belarus for 2016-20 (PSED), which sets operational priorities for the National Strategy for Sustainable Socio-Economic Development of Belarus until 2020, called for new approaches to matching skills supply and demand and supports new innovative sectors of the economy.
Education and labour policies
In May 2015 Belarus joined the Bologna Process and endorsed a roadmap for reforms in higher education which includes developing the National Qualifications framework. As one of the challenges is setting up independent quality assurance for higher education the government has established an Educational Quality Agency which should oversee general,vocational and higher education. Public expenditure on education has slightly increased from 4,7% in 2011 to 5% in 2016 and the share of upper secondary students in vocational education and training is high at 42,6% but pace is somewhat slow and it is likely that the deadlines set in the roadmap will be extended.
EU support and the ETF
EU -Belarus cooperation has been evolving since February 2016, when the EU lifted most of its sanctions against the country. Financial assistance to Belarus aimed at modernising the vocational education and training and employment systems started in Spring 2017.
As an Agency of the EU, we bring our expertise to this agenda:
Supporting EU and government projects with thematic expertise upon request: National Qualification Framework, innovation of vocational educational and training provision, Education Quality Agency.
Providing institutional capacity building and peer learning opportunities.