Building lifelong learning system is a key to the human capital development in Eastern Europe
The results of the 5th round of Torino Process in Eastern Partnership will be discussed at a conference to be held online on 16 - 17 September 2020.
Building more systemic approach to lifelong learning by looking beyond traditional education systems is a key recommendation of the European Training Foundation assessment of human capital development policies in Eastern Partnership (EaP) countries.
Since 2010 ETF is reviewing countries' human capital development systems in the framework of the Torino Process. Every two years the results of such review are presented and discussed with a wide range of stakeholders from EU neighbouring countries.
The results and the recommendations of the fifth round of Torino Process in Eastern Partnership countries will be discussed at a regional conference to be held online on 16 and 17 September 2020.
To follow the conference LIVE broadcasting: 
The recommendations of the Torino Process have shaped the next cycle for EU's support to EaP countries that will focus on actions to support the reforms of the education and training systems in the neighbouring countries. Investing in the human capital development will be a strategic priority with specific focus on the development of the functioning lifelong learning systems.
The national assessment done in the framework of 5th round of Torino Process:
Background information:
What is Eastern Partnership (EaP)?
It is a joint initiative of the European Union and the Eastern Europe Countries (Armenia, Azerbaijan, Belarus, Georgia, the Republic of Moldova and Ukraine) launched in 2009.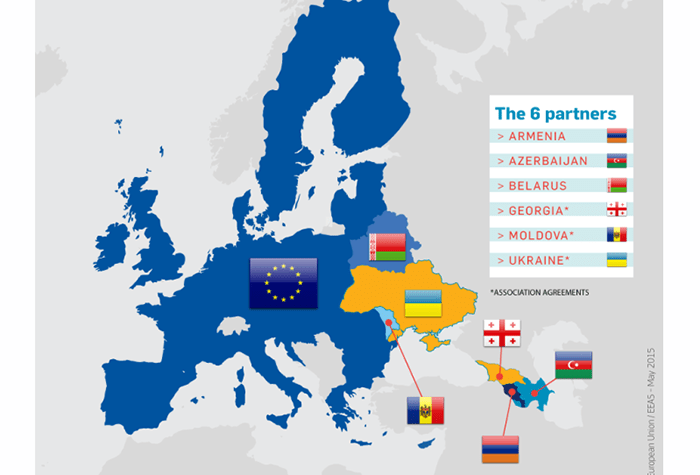 Its objective is to strengthen the political and economic relations and support Eastern European countries to deliver on global policy objectives, increasing the stability, prosperity, and resilience of the EU's neighbours.
What is Torino Process?
The Torino Process is a periodical assessment cycle measuring the effectiveness of vocational education and training (VET) in EU neighbouring countries. Launched in 2010, the five reporting rounds since then have provided an overview of progress in VET policy development, and helped to identify future priorities.