Main image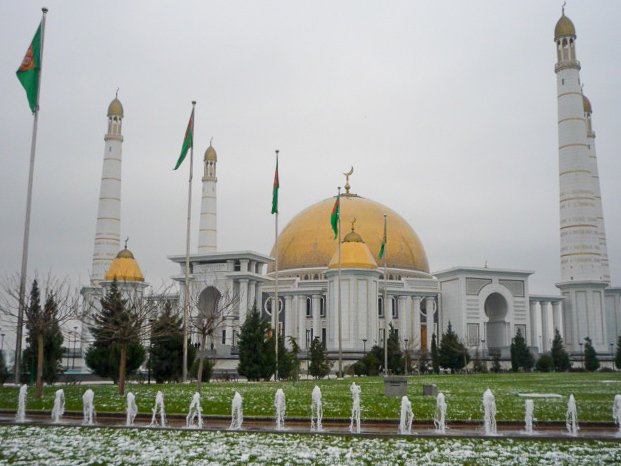 Modernising vocational training through international cooperation
Since 1995 we have been supporting Turkmenistan to develop education and training to boost employability, increase access to opportunity and promote social cohesion. Complementing the work of the EU's External Action Service, we bring together ministries and social partners to develop scalable projects.
In Central Asia, the ETF takes a regional approach, involving Turkmenistan stakeholders in regional projects and actions. Another focus area is supporting the modernisation of professional training. To help coordinate efforts and achieve better and more impactful results on the ground, the ETF cooperates closely with the EU Delegation and international donors, including German international development agency (GIZ), the Asian development bank and the specialised United Nation's agency UNESCO.
Political context and priorities
Turkmenistan faces some common Central Asian challenges as well as some specific national ones. Policies for sustainable economic growth and youth employment as well as the development of national identity and institution building are a priority. These are set against complex realities; global energy price falls are affecting the  Turkmen economy which is also characterised by high levels of self-employment, including so-called 'unproductive self-employment' which are often subsistence economic activities. Rural to urban and regional migration in combination with disparate regional economic development are also key dynamics.
Socio-economic situation
Turkmenistan is an upper-middle-income country with a predominantly young population. Since 1991, Turkmenistan has pursued economic reforms to create a mixed-market economy. The country possesses extensive oil and gas reserves, which remain the major source of external revenue. GDP growth has been strong (11.1%, 2012), but dropped to 6.5% in 2015 due to falling energy prices. The economy is industry driven (48.4% of GDP in 2010). Diversifying the export sector will reduce instability and create jobs. Low implementation capacity may hinder required structural reform.
Education and labour policies
One quarter of students at upper secondary level were involved in vocational education and training in 2014 and the share in secondary education was 7.79 %. Turkmenistan aims at raising the quality of education, including training. It aspires to reach international levels and standards and is conscious of the need to develop its own know-how via the exchange of experience and practice. This is also true for developments in the labour market . Specialists are seen as vital in the development and diversification of the economy. In March 2013, the Decree "On improvement of the system of Education in Turkmenistan" was approved, including a 12-year general secondary education system.
EU support and the ETF
The Central Asian Education Initiative is a key pillar of EU cooperation with Central Asia, aiming to modernise education and training and raise its quality. EU supports the initiative through bilateral programmes in Kyrgyzstan, Tajikistan and Turkmenistan and through support to the Central Asian Education Platform (CAEP), promoting regional cooperation in VET and Higher Education. The Ministers for Education and high-level officials from the EU and five Central Asian countries have identified the following priorities for regional cooperation:
 
Quality assurance and accreditation, and
Employability and education and business cooperation.
As an Agency of the EU, we are providing support to this agenda:
Targeting priority topics such as Policy dialogue (Torino Process) methods and practice, for inclusive and participatory policy-making with Ministries and Institutes.
Supporting EU Projects with thematic expertise upon request: VET Sector Councils, Vocational/Higher Education cooperation in Europe
Contribution to innovation in professional training by the provision of examples of good practice from the EU
Involving key delegates to ETF and other International events: conferences, seminars, workshops and study visits.