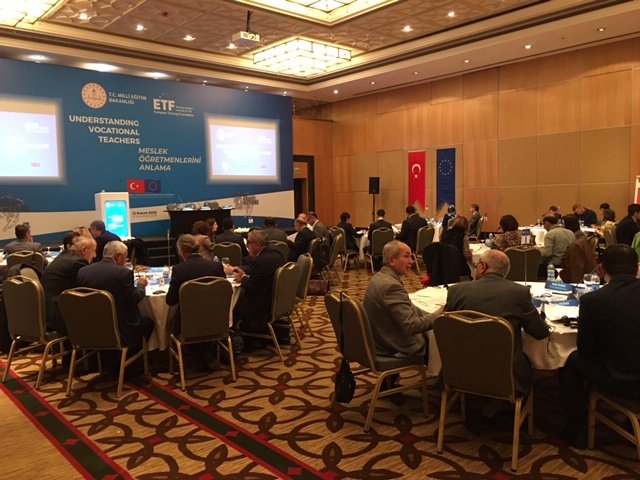 Understanding Vocational Teachers in Turkey
This half-day national workshop provides an opportunity to reflect on the findings of new research carried out by the ETF in partnership with the Ministry of Education in Turkey. This research invited vocational teachers and principals in Turkey to share their views about their work and brought this together with published and expert knowledge about vocational teachers and their continuing professional development (CPD) in Turkey.  
This research reviews the state of policy development and provision with respect to CPD for VET teachers. The findings give insight into modes of teaching, school leadership and governance, links with business and workforce satisfaction. The report provides conclusions to support policy implementation. It will be a task of the workshop to explore and evaluate possible recommendations and build agreement on ways forward.
The workshop will provide an opportunity to review the current condition of vocational teachers in Turkey and to help shape future development of the vocational teacher profession in Turkey in the light of Turkey's Education Vision 2023.