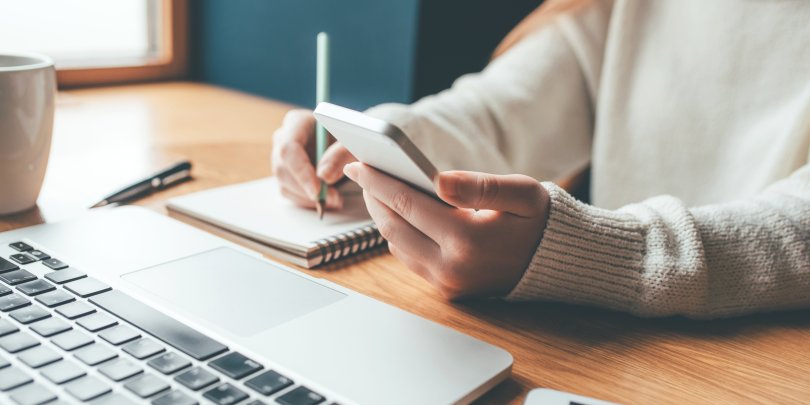 Digital skills and learning
Digital skills
The European Training Foundation (ETF) supports policymakers in its partner countries to design and implement digital skills and learning strategies aimed at modernising vocational education and training systems to meet today's challenges and opportunities. Launched in 2020, our campaign #LearningConnects aimed at highlighting the many innovative initiatives that emerged in education and training during the Covid pandemic, and helping communities overcome the impact of mobility restrictions due to emergency measures. 
The ETF is contributing to the European and international dialogue regarding the effective integration of digital technologies in education and training, and the development of digital skills and competence standards which will be of even greater importance in the future. 
Raising awareness amongst policymakers and practitioners about the use of EU tools – such as SELFIE, the Digital Competence Framework for Citizens and the Digital Competence Framework for Educators – can support distance and online learning and enhance the quality of education provision overall.
SELFIE can serve as a diagnostic tool at school level for improving digital readiness and advancing teachers' digital competence. Promoting a bottom-up participatory approach, we also assist with pilot projects to develop digital skills for teachers and trainers and promote online collaboration and networking, including sharing of good practices. 
Digital inclusion
The ETF actively promotes a human-centric and inclusive digital transformation of lifelong learning systems in transitioning and developing countries, with a special emphasis on the concept of digital inclusion.
While the usual perception of digital inclusion focuses on the issue of connectivity, we believe that the concept goes far beyond that, and encompasses many different topics – from digital literacy to inclusive digital online content and services to ensure that everyone can participate fully in and benefit from today's knowledge society.
To know more
In addition, following the 2021 Digital Inclusion Summit  and in close cooperation with the International Training Centre of the ILO, in 2021–22 we jointly: