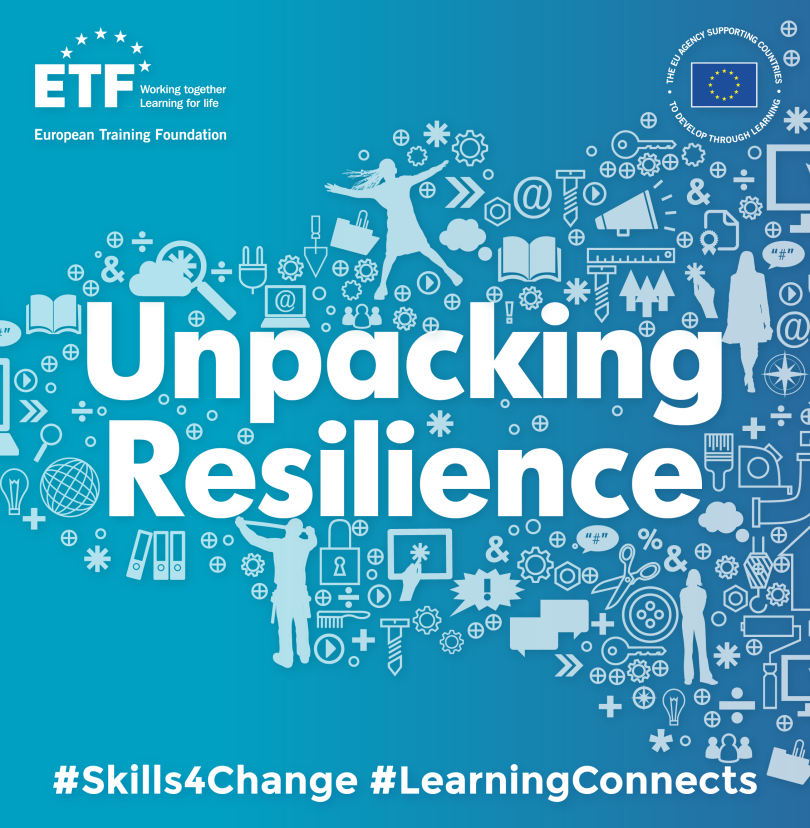 ETF Director, Cesare Onestini rounds up this month's resilience campaign
"The ETF's 'Resilience' campaign in October has highlighted the importance of action at many levels to build resilient ecosystems for lifelong learning and employment.
Individuals, businesses, societies, and states need to be resilient, not only in times of crisis, such as the health pandemic, but also in the face of various types of stressors and vulnerabilities," says the ETF Director, Cesare Onestini.
Throughout October, ETF's efforts to build resilience in the EU neighbourhood have been showcased. We work within the context of the EU's global strategy supporting the Sustainable Development Goals and the European Consensus on Development to support lifelong learning and employment which recognises the multi-layered challenges posed by poverty, conflict, fragility and forced displacement that must be addressed coherently. 
The ETF works to understand the changing demand for skills in the countries of the EU neighbourhood and to support them to transform their education and training systems into inclusive lifelong learning systems that respond to change and build resilience. Issues such as student dropout and underachievement, low teaching quality, incomplete data and information are challenges requiring a holistic response at multiple levels within societies to enable effective policy-making and implementation.
Our work, informed by policy and practice developments within the European Union, supports curriculum approaches to build learners socio-emotional competence and employability inspired by the LifeComp project as highlighted in the first of this month's live discussions, as well as teacher professional development evidenced in the ETF's teacher booster series, and the transformation of career guidance to empower individuals.  
We are working with business and undertaking sectoral studies to ensure their involvement in skills development. Adapting employees' skills and roles to new ways of working, and new market realities, is crucial to building the resilience of enterprises, support innovation, and create inclusive economic opportunities for the future. We are also supporting our partner countries with policy advice on the role of active labour market measures to assist skills development.
The final week of October's campaign underscored the fundamental importance of good governance through live discussion on our social media channels and a special focus on Lebanon and the critical role of civil society and public-private partnerships to ensure system level resilience.  
The ETF's work is grounded in partnership with the European Union, international organisations, national authorities, social partners, civil society and the research community and building networks for innovation and change.
Partnerships and networking will be the focus of our communication in November and we look forward to engaging with you on this important topic. So stay tuned, there is much more!