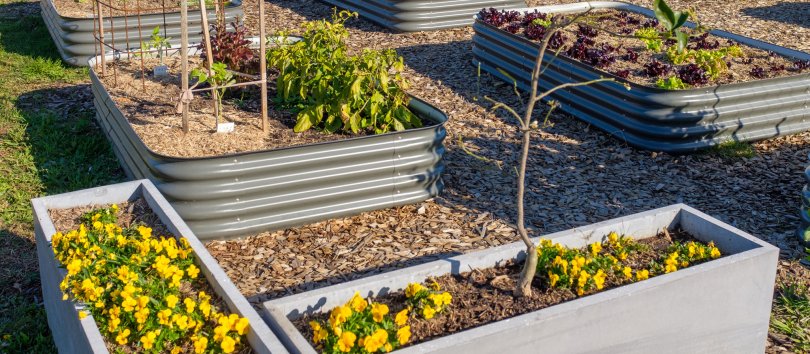 Tirana's urban greenhouse brings a community together over vegetables 
Exploring more remarkable entries from our 2023 Green Skills Awards
In this new series of articles, we explore more entries from the ETF's Green Skills Award competition. While these projects didn't make the top ten finalists, they show innovation and potential. Although they may not have received widespread attention, they offer valuable ideas and inspiration. From renewable energy efforts to conservation initiatives, each story highlights the importance of green skills in sustainability. Join us as we celebrate these individuals and organisations, and the crucial role of green skills in shaping a sustainable future.
---
Greta Thunberg made Stockholm famous for its Fridays for Future. In Tirana, an Albanian cultural centre with an urban farming school has invented Thursdays for Planting. 
The Tulla Culture Centre's Urban Farming School is a city-centre greenhouse built on a terrace of one of Tirana's best known creative hubs. Founded by Alban Nimani, the centre's director, the school offers informal programmes on farming in urban settings. Like the centre – established in 2014 – the aim of the weekly greenhouse growing classes was to connect social activism with art and culture as "an efficient form of creating higher social cohesion by providing marginalised groups with new skills and access to the arts, culture and new technologies." 
Launched last year with a grant from German aid agency GIZ Albania, more than 150 people have participated in the regular Thursday evening courses taught by two professors from Tirana's agricultural university, with 60 of them receiving certificates for consistent attendance, attesting to the achievement of new skills in plant care and cultivation. The centre secured a small grant from other sources to continue the project after the GIZ funding came to an end. 
The project was one of the top 600 applicants in this year's European Training Foundations Green Skills Award, although it did not make the top ten. The ETF works to actively promote the reform and development of skills training policies and support for lifelong learning in countries neighbouring the European Union. The Green Skills Award is one of many activities designed to increase engagement with such work. 
Klaudja Piroli, who manages the project, said the vast majority of participants are women, aged between 25 and 60. Some of them come from professional backgrounds, such as teaching – which in Albania remains a poorly paid profession. 
"In Tirana we always had a history of small allotments – every family had a small garden to produce their own food," she says. "But that culture has disappeared in recent times and with many green spaces in Tirana now taken over by construction, the tradition has been lost." 
Skills once associated with the tradition – the knowledge of how to propagate seeds and seedlings; the correct conditions for the cultivation of fruit and vegetables; and a broad understanding of plant diseases and how to treat them – have also been lost.  
Recultivating those skills is as much a part of the Urban Farming School as encouraging community links, Klaudja says. 
The centre, which targets economically and socially marginalised people, including members of Albania's LGBT+ community, wanted to offer a way for people to come together and learn about the possibilities of growing their own food on balconies and terraces at home. 
"The greenhouse and planting laboratory are located on the rooftop terrace of the centre," Klaudja adds. "So far, we have planted vegetables that are suitable to Tirana's climate, and those that every family needs for daily consumption – tomatoes, cucumbers, herbs, onions, broccoli, cauliflower, lettuce, spinach and others. We've propagated around 300 plants during the growing seasons." 
Besides offering green-fingered skills, growing vegetables together offers people a way to come together in a common pursuit that connects to a deep sense of Albanian identity, she adds. "It is very important, particularly when there are many unemployed people in the city, and depression is often an issue. This small green space is a way of bringing people together." 
Thursday evening lectures at Tulla's old two-storey brick-built centre, decorated on its outer walls with large, colourful murals, concentrate on how to best propagate kitchen vegetables, control pests and optimise crops. Participants can then harvest what is available, and often later send photographs of meals prepared from the vegetables. There has not yet been a community cook-in, but it is an idea that may be explored in the future, Klaudja notes. 
The greenhouse, which was donated by a local company, also serves to attract new people to the centre, which is a noted venue for music, film and artistic events. It also hosts Tirana's first vinyl record store, where a range of new and old albums and CDs are sold, and also offers drama classes and other educational opportunities. 
The greenhouse project has a multitude of benefits, Klaudja says: "Besides agricultural skills, it creates a community focused on urban greening and healthy nutrition and taking care of mental health. The results of these kinds of projects ae not immediate, but they are necessary for cities like Tirana, where the construction industry has occupied most of the green areas."