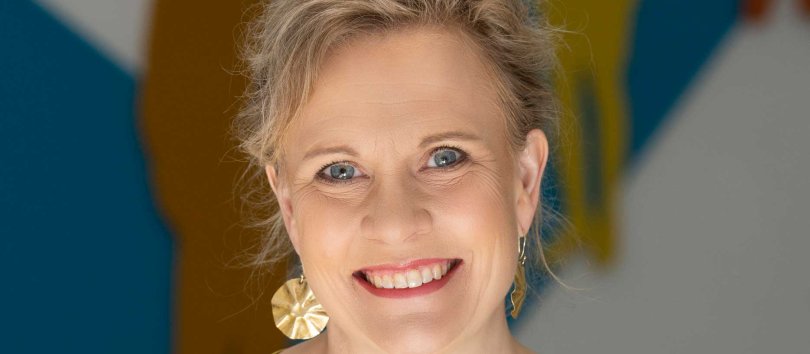 PRESS RELEASE - Pilvi Torsti appointed as new Director of the European Training Foundation
This page is also available in
European Parliament endorses the appointment of Dr Pilvi Torsti as new Director of the European Training Foundation
Turin, 13 March, 2023 - The European Parliament has endorsed the appointment of Pilvi Torsti as the new Director of the European Training Foundation (ETF), an EU agency based in Turin, Italy, that supports human capital development in the EU's neighbouring countries. Torsti is an expert in education policy with extensive experience in the public sector, academia, and civil society.
Prior to her nomination, Torsti served as a State Secretary in three ministries in Finland: the Ministry of Education and Culture 2013-2015 and Ministry of Employment and Economic Affairs & Ministry of Transport and Communications 2019-2023. From 2017 to 2019, Pilvi Torsti was an MP and a member of the education and future committees of the Finnish parliament. She holds a PhD in social sciences from the University of Helsinki, and is also the co-founder of United World College in Mostar, Bosnia and Herzegovina. Also, she founded HEI Schools, an education company co-owned by the University of Helsinki where she has been an adjunct professor since 2012 and was nominated as the adjunct professor of the year in 2020. She has published broadly, most recently co-authoring a series of articles on a Global Education Vision. She has been a member of the Eisenhower Fellowship program since 2013, granting her access to a diverse and influential global leadership network.
Director-General for Employment, Social Affairs and Inclusion, Joost Korte, welcomed Pilvi Torsti's nomination, saying, "Pilvi Torsti's nomination as the new Director of the ETF comes in a very special year, the European Year of Skills. She will bring a wealth of experience to this important role, and I am confident that she will make a significant contribution to the ETF's efforts to improve skills development in the EU neighbourhood and boost the EU Skills Agenda."
In response to her nomination, Pilvi Torsti said, "I am honoured and excited to have been nominated as the new Director of the ETF, a place which brings together everything I have done in my professional life over the last 25 years: research, education, concrete peace-building and future-orientated public policy including skills development. I believe education is the most efficient way to change the world in the long term. I look forward to supporting countries the ETF works with in the important area of human capital development, that has become so essential for the future of Europe and the world at large."
Xavier Matheu, current ETF Director ad interim, added: "I am happy to introduce to all of you Pilvi Torsti, the new Director of the ETF. Pilvi is a recognised professional with an extensive background in education policy reform in Finland and has been involved in Bosnia and Herzegovina's education sector since the 1990s. Her diverse experience in global education and skills development makes her a unique addition to our team. Pilvi's energised and goal-oriented leadership style will be an excellent fit for leading the ETF towards achieving its objectives. We welcome Pilvi as the new Director and wish her the best in her new role."
Pilvi Torsti will commence her duties on 16 April, 2023.
Background: The European Training Foundation is the EU agency supporting countries surrounding the European Union to reform their education, training and labour market systems. It currently works with 28 partner countries, mostly in the context of the EU's enlargement and neighbourhood policies.
More: Pilvi Torsti - European Training Foundation
Info: Daria Santucci, Strategic Communication Team, +393669639638, daria.santucci@etf.europa.eu