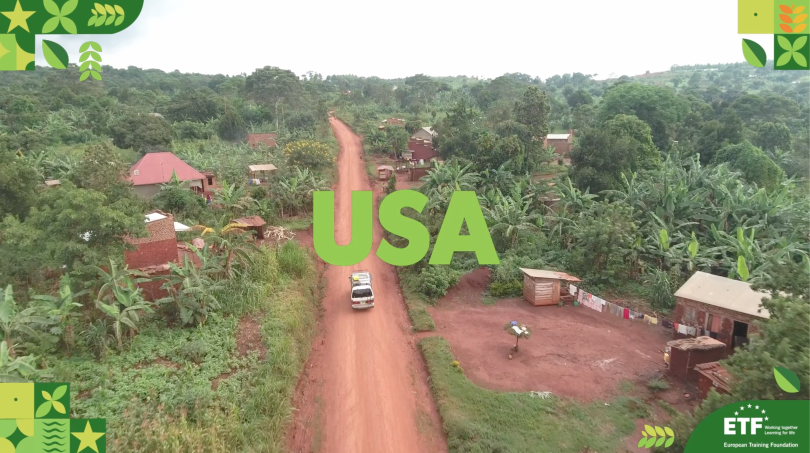 Green Skills Award 2023 finalist: USA with Liberia, Sierra Leone, Uganda, Zimbabwe - WeCareSolar
Giving birth to a safer, solar powered future in Sub-Saharan Africa
Giving birth in rural Sub-Saharan Africa can be a risky affair. Medical facilities for pregnant women are sometimes far from their homes, and sporadic electricity supplies – especially at night – can turn minor complications into fatal incidents.
When Dr Laura Stachel was in Nigeria in 2008 studying ways to lower maternal mortality in hospitals, she saw for herself the importance of proper lighting to the health of mothers and new-born babies.
"I witnessed how difficult conditions in public health facilities, including sporadic electricity, impaired maternity and surgical care – with often tragic results," she recalls.
Driven to help change the situation, she and her husband Hal Aronson - a solar engineer educator – came up with an elegant solution that could make a huge change in the lives of the 600 million people in Sub-Saharan Africa without access to electricity.
Hal designed a small off-grid solar electric system for the hospital where Laura was conducting research. The "Solar Suitcase" was an immediate hit with hospital staff in Nigeria and the idea spread. As requests from clinics and health workers around the world flooded in, We Care Solar – a non-profit project to improve health outcomes for mothers and babies in regions without reliable electricity – was born.
More than a decade later, upgrades and new designs means that the Solar Suitcase is now produced at scale by a factory in, USA, and the idea has expanded far beyond its original maternity ward application to include local Solar Suitcase assembly projects, training for installers, and educational projects in the We Car Solar's key target countries including Liberia, Sierra Leone, Uganda and Zimbabwe.
The simplicity and impact – 12 million mothers and newborns helped, improved conditions for 35,000 health workers, and training for 700 in-country installation and maintenance technicians, many of them women, is what makes We Care Solar's project one of the 10 finalists in the European Training Foundations Green Skills Awards 2023.
Dr Stachel, who along with husband Hal, is Co-Founder and CEO of We Care Solar, based in Berkeley, California, said: "Sustainability is paramount to the success of our mission. Our technical design, programmatic approach, and allocation of resources ensure that Solar Suitcases provide at least a decade of reliable lighting and electricity."
The non-profit works with "government and NGO partners to assess and select appropriate health facilities to receive Solar Suitcases," she added. "Our trained teams conduct installations to the highest standard. Quality control mechanisms are built into all our programmes."
The Solar Suitcases also replace fossil fuels as a source of lighting – including candles, kerosene lanterns, oil wick lamps, and diesel generators, all of which are polluting and contribute to higher carbon emissions. Smoke from kerosene lamps also contributes to a range of respiratory diseases.
There is a strong educational component to We Care Solar's work in Sub-Saharan Africa. A pilot project to train women as solar technicians was very successful, with all students graduating and demonstrating "high levels of solar knowledge and use of specialty tools."
"The students demonstrated substantial improvement from their baseline assessments," Laura notes.
"The female installers trained through our Women's Empowerment Programme come from low-income communities lacking in opportunities for higher education. This has provided livelihoods for women, helping them support their families."
Graduates have installed Solar Suitcases as over 400 rural health facilities, she added. There was a "positive ripple effect" for communities where old, entrenched gender and discriminatory practices were challenged, she said.
Effective women's empowerment efforts result in a stronger civil society, increased political participation, higher literacy rates, better nourished families, improved health outcomes, and reduced domestic violence."
Studies had also demonstrated that women's empowerment was "a determinant of better maternal and child health outcomes."
With results like this, We Care Solar is living up to its vision of "a world where all women survive childbirth, obtain life-saving care without unnecessary delays, and give birth with dignity in well-lit health facilities."