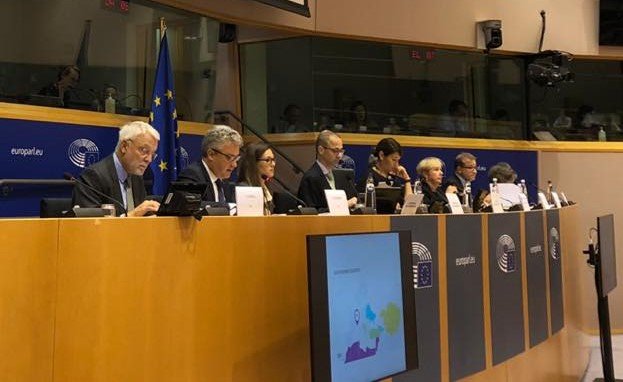 EU agencies exchange views with MEPs
Evidence based policy making was the order of the day as the Directors of five European Agencies were invited to meet the Employment and Social Affairs of the new European Parliament, chaired by Slovakian MEP Lucia Ďuriš Nicholsonová. For the first time, the newly established European Labour Authority, represented by interim Executive Director, Jordi Curell, joined the group of agencies reporting to this key Parliamentary committee. Juan Menéndez-Valdés, of Eurofound, Christa Sedlatschek of EU-OSHA, Jürgen Siebel of Cedefop and ETF Director Cesare Onestini presented the work of their agencies to the assembled parliamentarians. 
A key task of all five agencies is to provide information, evidence and analysis to support policy making and decision making at European and national level. The European Training Foundation stands out from the other agencies in being the only one working in the external relations field, and the only one playing a hands-on role in supporting countries to update their policy frameworks and modernise their systems.
ETF Director, Cesare Onestni, presented the ETFs new Strategy 2027. "VET systems are changing" he said.  "They are opening towards more permeability, opening up to higher education, to innovative ways of learning, and there is a renewed focus on lifelong learning." At the same time, human capital development is growing as a priority in EU external relations. The ETF will look more broadly at human capital development in a lifelong learning perspective. It will focus on delivering in partnership, tailoring what the agency does to the needs of the countries, and the needs of the EU policies and programmes. A key focus will be enhancing the ETF's role as a knowledge hub for policy and practice in education, training and labour market issues.