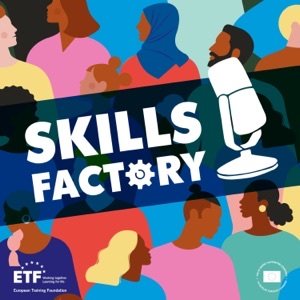 #24 - 3 ways the economic crisis changes our education and labour market
Economic crises can have a significant impact on education. When the economy is in a downturn, government revenues typically decrease, leading to budget cuts for services, including education. This can result in reduced funding for schools and universities, leading to larger class sizes, fewer resources, and less support for students and teachers. Additionally, during an economic crisis, unemployment rates tend to rise, which can make it more difficult for graduates to find their first job.
Furthermore, economic crises can also lead to increased poverty, which can negatively affect students' academic performance and make it more difficult for them to succeed in transition from school to work.
❓ What are the 3 biggest consequences of the COVID-19 crisis on the education and labour markets of the EU's neighbouring countries?
❓ How can we make sure that after a series of socio-economic crises, we build more inclusive and resilient education and training systems?
❓ What are the lessons learnt of this crisis and what's coming next?
Listen to the new episode of the Skills Factory where we discuss these questions together with Martina Lubyova, an expert in skills development, and Cristina Mereuta, an expert from the European Training Foundation.
Host: Maria Lvova Zolotarevskaya
#Skills4Change #EuropeanYearOfSkills