Turkey, Uzbekistan and Kazakhstan: your stories from the lockdown
No more excuses. Melike, a land and water programme coordinator at a Turkish nature conservation centre, says the pandemic meant she had finally run out of excuses to learn Spanish.
"I had been planning to learn Spanish for years but always had an excuse not to start a course," she says.
The pandemic shutdown - which in Turkey started within days of the first reported case March 11 - has prompted the emergence of an amazing array of free online learning opportunities. For Melike this came in the form of an offer from a friend to set up a small online group to learn Spanish.
"A close friend started giving Spanish lessons via Zoom to a small group, free of charge."
The lessons - five times a week for up to 90 minutes - allows her friend to practice her online teaching skills, while her friends learn Spanish, Melike says.
"Frankly speaking, I had an issue with this kind of technology and online learning and didn't believe in its efficiency before. However, it is working perfectly."
She adds: "As a person brought up in face-to-face learning settings in schools, I was not very familiar and interested in distance learning. The curfew and quarantine due to the pandemic forced not only a paradigm shift in formal education, but also a behavioural change in me in terms of learning."
In a country with a population of 80 million, tough lockdown restrictions have kept confirmed Covid-19 cases to around 130,000 and deaths to 3,500 or so.
In normal times Melike's course would have meant attending a college setting, but as she observes: "Another advantage of online learning is I am not losing time in traffic trying to reach a course place and back home."
One world, together. For Gyulsanem, an English teacher from Nukus, Uzbekistan, the regional capital of Karakalpakistan famed for its Igor Savitsky Collection of Soviet dissident art at the regional state museum, one of the key lessons of the coronavirus pandemic has been to understand that "we are one world, and we are together."
Gyulsanem, who has been teaching nearly 13 years, says the lockdown introduced in Uzbekistan mid March, is challenging for someone used to interacting with her students, noting "we all miss our schools and children."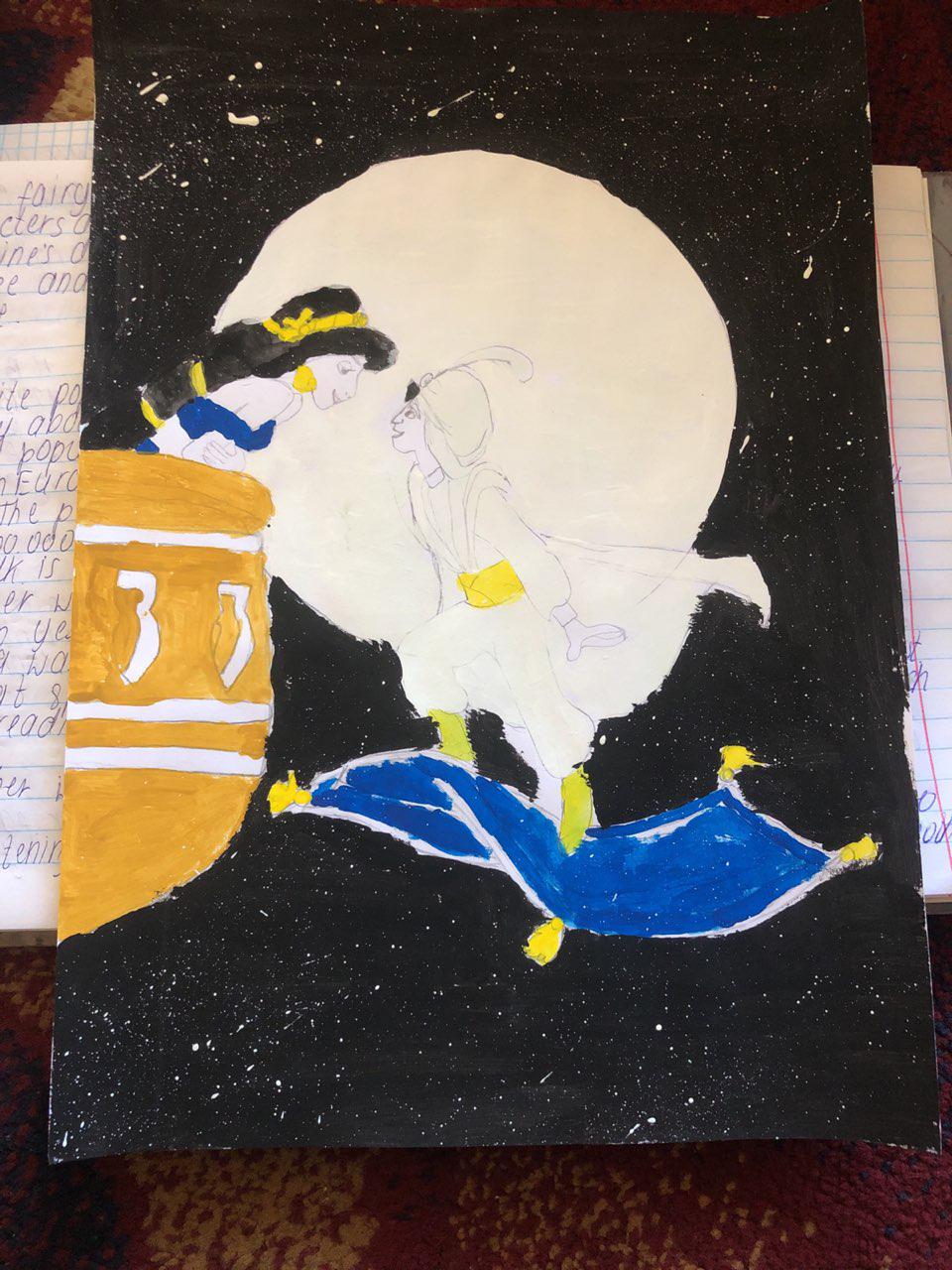 However, early action in the large Central Asian republic, which closed its borders to foreigners March 16, has been effective at containing the pandemic, with just 2,200 cases of Covid-19 and 10 deaths recorded.
A wide range of online and terrestrial television-based distance learning courses have been introduced by central government, including the introduction of a library of 3,500 digitalised textbooks.
Gyulsanem says: "I had never used teaching online with my students but I had practiced it. We tried to use our telegram channel where we can record my voice and video lessons and presentations .Students also had difficulties responding to their homework. At the beginning it was so difficult to sit and explain online but then we got used to online lessons.
"Thanks to our government they also support us: they give online scheduled lessons on TV."
But she adds: "The one thing I have learned from COVID-19 is the value of life, the value of family and the love of my place of work and children. To teach face to face is more effective and fun. You can feel see your pupils' emotions. I really miss my pupils, my room, everything that connected to my teaching."
Gyulsanem sent the ETF images of a couple of pieces of artwork her young charges had completed during lockdown.
Technology supports knowledge. Shaboz Abdulkhayov, a student on a German Hof University affiliated course at Kazakhstan's KazGUU University in Almaty, sees the positive side of distance learning from a technological point of view.
"As a result of the pandemic, all of us are in lockdown, with no classes at schools and universities. Still, technology proved one more time that no matter what the situation, we can get the needed knowledge. The key point is that distance learning decreases the spread of COVID-19."
It does not mean that it is plain sailing, he adds.
"You need really high motivation; you have to push yourself to do something. You don't feel the sense of being a student, because people events build up in your memory."
Some specific courses are not idea for online, such as "taking language courses - because they need practice and conversation with others."
The ergonomics of sitting in front of a computer screen too long are also a source of concern.
"It is impossible to solve all problems online," he adds.