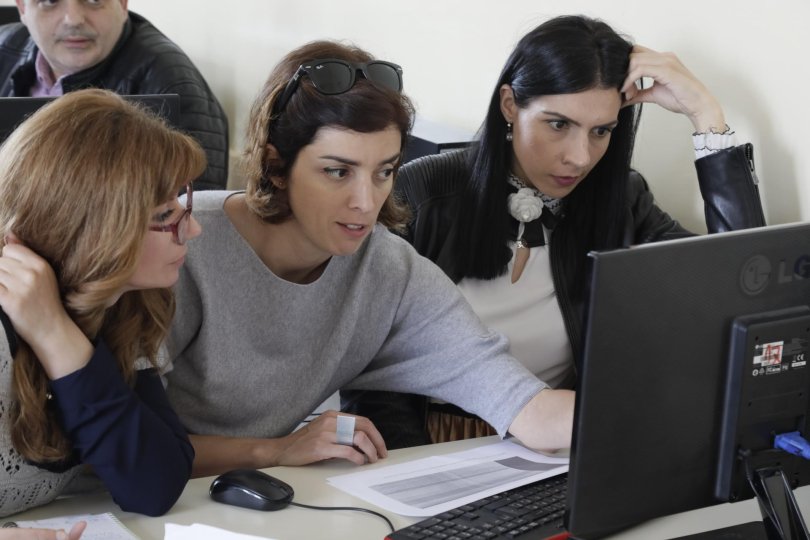 Montenegro: dual education coming to life!
The Montenegrin vocational education system's three-year dual education programme with compulsory learning at the workplace is steadily growing, since its introduction in 2017/18. A cost-sharing mechanism between government and employers ensures that learners are compensated for their work in all three years.
"The project has really come to life," explains Duško Rajković, Director of the VET Centre. "Enterprises want to participate to create a quality work force", he adds.
The VET Centre, a governmental research institution, responsible for the development and improvement of the vocational and adult education system, plays a key role by developing programmes in close cooperation with the private sector. Social partners are represented on its Governing Board.
The Chamber of Economy works to involve companies in the education system. "The implementation of the dual education system is proof of their engagement", says Mladen Perazić, Director of the Sector for Education and Quality from the Chamber of Economy.  "Companies participating in the dual system see it as the best way to recruit employees, meeting their needs and national labour market needs. They avoid recruitment expenses and the risk of not selecting the right person for the job", adds Perazić.
The dual education programme is implemented in Montenegro in line with the Law on Vocational Education. The rights and obligations of both students and employers are defined by the individual education contract, signed by students' parents, employers and school.
The VET Centre is also responsible for accrediting companies planning to assume students for dual education.  A portfolio for each employer has been created containing data on material and human resources at the enterprise as well as standard information. "We ensure our students are in good and safe hands," confirms Rajković.
The ETF has been supporting Montenegro in work-based learning since 2016. See the full article in the ETF's Live and Learn Magazine No.45, In Depth feature on Work-based learning.