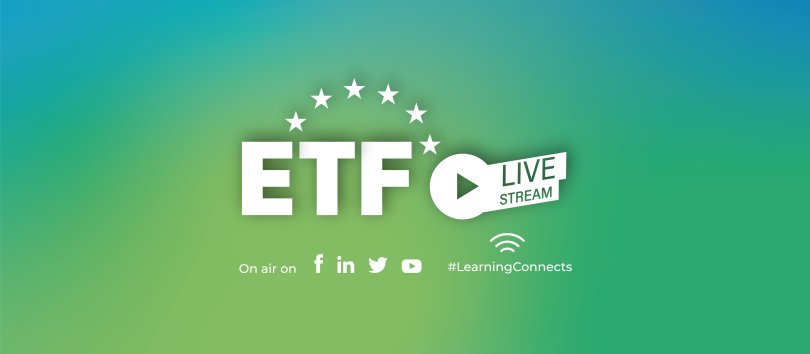 Innovation in digital skills development for educators: Unique approaches from Central Asia and beyond
This page is also available in
With the launch last November of DARYA, the first European Union's project fully focused on vocational education and training in Central Asia, improving the alignment of education with the labour market in the region will be a focus in the coming years.
This week, ETF LearningConnects invited speakers from Kazakhstan and Estonia to discuss innovation in developing digital skills for educators.
In modern education, digital technologies play an increasingly important role, and the development of teachers' digital skills is becoming an integral part of their training. Of course, regardless of their place of residence and age, all people should have basic digital competences. To achieve this goal, it is necessary to actively develop and improve the digital skills of teachers. In this conversation, we looked at examples of innovation in digital skills development in Central Asia and beyond.
One successful digital skills development project for educators is the Digital Accelerator programme in Estonia. Dmitry Mishchenko, a teacher of this programme, is an active participant and mentor for other teachers. The programme helps teachers use various digital technologies in the classroom, providing methodological support and focusing on practical experience. Programmes of this kind provide teachers with a unique opportunity to share their knowledge and experience with colleagues across the country.
Another successful initiative in the development of digital skills for teachers is being carried out in Kazakhstan through the national centre of excellence 'Orleo'. Roman Khudyakov, a teacher at Orleo, talked about the work of the centre, which has been improving teachers' skills in various educational institutions for more than 10 years. A large flow of teachers pass through this centre, following courses and seminars in various areas related to current requirements and trends in education.
These two examples show how different countries are actively approaching the development of digital skills for teachers. They create special programmes, provide support and exchange of experience so that teachers are able to successfully introduce digital technologies into the educational process. Such efforts help educators adapt to the demands of society and create modern and interactive learning environments for students.
However, the development of digital skills among teachers is a global problem, and these examples represent only a small part of the variety of initiatives carried out around the world. Making digital transformation a reality requires a systematic approach and support from the state, educational institutions and the teaching community.
Developing teachers' digital skills is an essential condition for modern education. Programmes such as the Digital Accelerator in Estonia and the Orleo National Training Centre in Kazakhstan demonstrate successful practices in this area. However, it is necessary to improve and expand such initiatives so that educators around the world may successfully use digital technologies to provide quality and modern education.
The ETF has an important role to play in upskilling and developing the digital skills of teachers in Central Asia.
The experience of Estonia shows that the development of a digital literacy programme for teachers is an important step towards a modern educational system. Kazakhstan is also aware of the importance of developing teachers' digital competences and is actively working on the implementation of such programmes.
Kazakhstan has developed a teacher training programme that includes modules aimed at developing digital competences. A system of digital literacy for teachers has been introduced into each educational programme, which determines the content and topics necessary for effective teaching in the digital environment. The programme is regularly updated. New tools and approaches are constantly emerging that can be used in the educational process. Monitoring studies are carried out to determine the needs for digital competences, on which basis educational programmes are developed and training seminars held.
Digital technologies have become a central element in education, and they are being actively introduced in practice. However, it is important to adapt and use digital solutions to meet the diverse needs and abilities of students. Teachers also use digital technologies for their professional development and the development of students' digital competences.