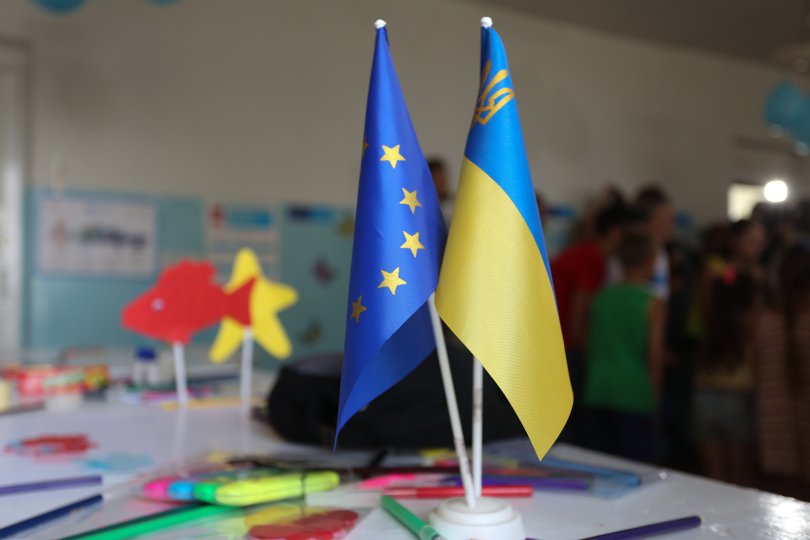 ETF's long partnership with Ukraine supports citizens in EU
The European Union has acted swiftly to support the more than 2 million people fleeing war in Ukraine, following the Russian invasion, providing guidance on departure to facilitate arrival in the EU, and on the rights which those arriving can expect within the European Union according to international law as laid out in the EU's Charter for Fundamental Rights and Pillar of Social Rights.
What is ETF doing to help?
New ETF Resource for Ukrainians on education and work in the EU
In the current emergency, Ukrainians have the right to live in the EU and to access essential services such as housing and medical care.  Moreover, their rights include continuing and accessing education and training, and to look for work. The newly created ETF comprehensive resource provides key information in English and Ukrainian about Ukraine's education system, guidance in understanding and recognising all types of Ukrainian qualifications, recognising study periods, and guiding Ukrainians to education, learning and employment opportunities.
Based upon its long history working with the national authorities, civil society, the private sector and other stakeholders in Ukraine on skills development, the ETF is continuing to ensure its expertise informs integration efforts by working directly and connecting with counterparts from Ukraine, the European Commission and other Agencies of the EU.
Access to work and education requires both support to Ukrainians now in the EU to have their skills and qualifications recognised and an understanding by people in the EU of Ukraine's education and training system and qualifications. Ensuring citizens from Ukraine are integrated as quickly as possible in society through education, training and employment is essential for their wellbeing, recovery and integration and eventual return to their home country. 
Building skills for migration
In recent years, Ukraine has been one of the EU's neighbouring countries with the highest number of migrants entering the EU for which existing processes and relations have already been created and these will offer critical pathways for those citizens newly arriving.
The ETF's approach to migration considers important interlinkages between migration, labour markets and skills development and we have been working closely with Ukrainian stakeholders, even now in midst of the hostilities, in education and skills development. The expertise we have developed in areas such as multilevel governance, VET school development; including the development of regional VET networks through Ukraine's participation in the ETF's Network of Excellence will not only facilitate citizen's entry into the EU but offer the potential to enrich the education and training systems of the host countries especially in those EU Member States – and in particular neighbouring countries such as Poland, Hungary, Slovakia and Romania – which are receiving a high influx of Ukrainians fleeing the war.
We are working with representatives from European institutions, representatives from Ukrainian authorities in relevant government ministries and support organisations, as well as counterparts in EU members states. We are supporting a common understanding and recognition of all types of Ukrainian qualifications, recognising study periods, and guiding Ukrainians to education, learning and employment opportunities.
Upholding rights
The European Pillar of Social Rights defines three broad areas of action - equal opportunities and access to the labour market, social protection and inclusion, and fair working conditions - which inform all ETF's mandate and activities, and never more so in its current work in Ukraine and helping Ukrainians arriving in the EU.