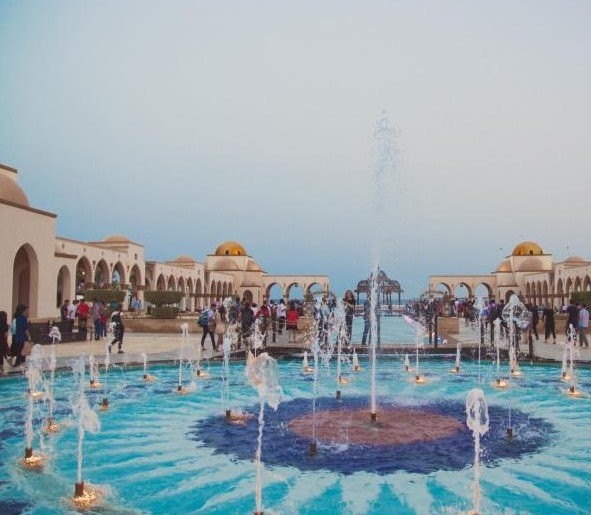 Egypt: reforming vocational education with ETF support
The ETF has been supporting Egypt since 1999, when the agency's mandate was enlarged to the Southern and Eastern Mediterranean. In that same year, Egyptian stakeholders attended a meeting at the ETF headquarters for the first time. Since then, the ETF has been complementing the work of the European Commission and the European External Action Service in its support to Egypt.
The EU has invested 115 million EUR in two major TVET programmes in recent years in support of educational reform to which the ETF has been strongly involved through engagement with national stakeholders. Across time, the ETF has been supporting policy dialogue with input to bilateral subcommittee meetings, monitoring of European Neighbourhood Policy action plans and annual country updates.
The ETF has also been reporting on wider human capital developments within the Torino Process, the fifth round of which was launched in Egypt in April 2019. The Torino Process analysis contributes to the programming cycle of the European Union and other donors.
Key dates for the ETF-Egypt cooperation:

2002 design of an intervention covering the full TVET sector (33 million euro + Egyptian contribution)

2002-4: joint ETF - World Bank studies on VET issues

2005: start of TVET 1, with content monitoring by ETF

2006-11: 10 thematic projects focusing on key topics for human capital development in the country

2012: design of TVET 2

2014: Start of TVET 2 (50 million euro + 67 million Egyptian contribution), with ETF content monitoring

2019: ETF facilitatation of the donor coordination around MOETE's Technical Education 2.0 reforms
In 2020, the ETF will continue to advise the Delegation of the European Union to Egypt and the Egyptian Technical and Vocational Training (TVET) Programme Implementation Unit (PIU). Focus will be given to sustainability of the TVET programme, the exit strategy and contribution to TVET reforms including quality assurance and a teacher training academy, as well as the technical education reform strategy.
More here