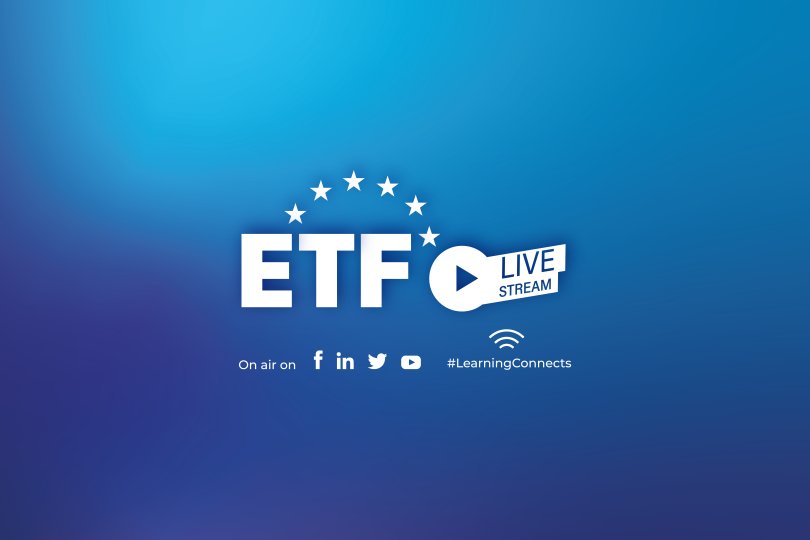 Developing new skills for an era of technology transformation
The European Training Foundation has highlighted a pressing need to create an international monitoring system that documents emerging technologies and changes in the world of work, and in skills and training needs, experts told an ETF webinar this week.
The "Changing skills demand in EU neighbourhood" webinar was part of Learning Connects, an ETF response to COVID-19 that supports adaptation to new challenges of teaching and learning, "often using unfamiliar technology and imperfect systems and infrastructure".
The speakers were Francesca Rosso, an ETF labour market expert; Nicoletta Beretta, Education Business Development Manager for the Italian automation company COMAU; and Luis Dias Pereira, an economist in the Investment Centre of the UN Food and Agriculture Organization.
Existing trends amplified
The pandemic is not the only factor impacting on the labour market, said Francesca – but it has amplified some existing trends. These include digitalisation, automation, trade, global value chains, the greening of economies and climate change." 
What worries Francesca is the scope and speed of change. Also, there is little information on transformations in countries in transition. It is hard to track what changes look like because they are often connected with emerging technologies and trends that are difficult to anticipate.
This makes it important that the international community sets up a permanent monitoring system able to constantly document change processes and provide information.
There are new jobs emerging and old jobs disappearing, but mostly there are old jobs that will be performed in new ways.
"What really changes is the task and content of the occupation, which means that workers will need to be equipped with new skills to perform jobs that [now] will be shaped in a very different way."
There are common patterns and trends emerging across sectors and countries. "We have seen a clear evolution of job demand. Employers are constantly looking for new skills." Most new jobs require high- or medium-skilled workers. Specialists will have a different profile and skills set.
A second trend is "a tendency to be vertically specialised in a specific technology", Francesca said. "But people are requested to apply this technology transversely over different jobs."
There is also a propensity to adopt a more multi-disciplinary approach, connecting economic sectors. Further, new jobs are emerging in non-technical fields –  for instance, management and marketing – which will need a range of skills, including a certain level of technical knowledge.
"Finally, we have also seen an integration of functions across the value chain." So, for instance, technicians will also work in business-related occupations or customer care, which means they will not only have to be proficient in technology but have deep knowledge of other things.
Preparing for change
Young people should prepare for a changing labour market by building a very solid skills base and strengthening their adaptability and resilience, said Nicoletta Beretta of COMAU.
"They must be able to grasp the opportunities offered by science and technology." Equally important is developing problem-solving and other skills learned through the humanities, while also being digitally enabled.
Nicoletta stressed that ongoing transformation and digitisation are affecting all aspects of economies. At the same time, given the dual nature of societies and economies, technological advancement is accompanied by the challenge to focus on social sustainability.
"Industry 4.0 has also a significant impact on all sectors of manufacturing and the factory, which is a crucial asset for the economic activities of all countries," said Nicoletta. She believes young people should focus on areas such as advanced manufacturing, the internet of things and artificial intelligence "because there is strong demand among companies that invest in those fields".
Companies must develop top managerial talent able to face difficulties and think outside the box. Nicoletta said that there are "very interesting perspectives opening up in the field of educational robotics that can make a great contribution to future oriented education and training."
An agricultural example
Luis Dias Pereira, a Morocco-based economist with the Food and Agriculture Organization, investigated the pandemic's impacts on agricultural businesses, sectors and economies.
Agriculture has generally coped quite well with the pandemic, he told the webinar. One effect has been that agricultural commodity prices are rising, encouraging increased investment and change in commodities such as grains, dairy products, vegetable oils etc.
A trend is for more local production and consumption. If this continues, we might expect more buying of local produce, and focus on local value chains and on food security. Sustainability has become a major concern. Agricultural commodities will probably face an increasingly demanding market, and more formalisation of and controls over value chains and businesses.
Agriculture has been at the forefront of a technological revolution, but "it also always needs a very classical workforce" and a large number of workers. It is characterised both by high levels of sophistication driven by technology, and less sophisticated small and cooperative farming.
He called for corporate and professional associations to provide applied training and technology transfer for stakeholders, small farmers and coops.
Re-watch the Live here: