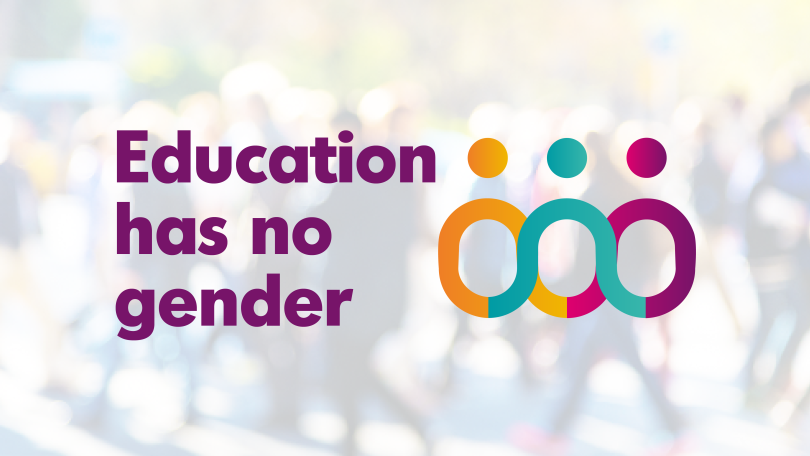 Championing gender equality in education and skills
The European Union's Gender Equality Strategy 2020 – 2025 sets out clear policy objectives and actions for gender equality and women's empowerment. While the Strategy focuses on actions within the EU, its objectives are reflected in the EU's Gender Action Plan III which makes the promotion of gender equality a priority of all external policies. 
The impetus driving these concerted efforts is that no one country in the world is on track to achieve the United Nations fifth Sustainable Development Goal to 'achieve gender equality and empower all women and girls' notwithstanding that it is a fundamental right enshrined within international law and the European Pillar of Social Rights. 
The EU's Gender Equality Strategy is concerned with ending gender-based violence; challenging gender stereotypes; closing gender gaps in the labour market; achieving equal participation across different sectors of the economy; addressing the gender pay and pension gaps; closing the gender care gap and achieving gender balance in decision-making and in politics.
The Strategy pursues a dual approach of targeted actions and gender mainstreaming that integrates a gender perspective at all stages of the policy process taking account of intersectionality which is a horizontal principle for implementation that recognises how systems of inequality, for example gender and disability, intersect creating a specific dynamic and challenges.
How is ETF supporting gender equality?
The ETF works in the EU's neighbouring regions with a tailored approach recognising each country's unique situation socially-culturally, economically and historically offering policy advice and guidance at all stages of the policy process.
Ensuring gender mainstreaming in public policy depends on a number of factors including political will, resources, gender-disaggregated statistics, and the representation of women in decision-making processes. Gender mainstreaming means taking a structural approach that challenges systems and processes. It also means empowering women by giving them the necessary space and channels to use their voice and to be heard.
Throughout March on our website and social media channels we highlight and discuss with different stakeholders ETF's activities and experience in supporting policy reform in education and skills development and gender mainstreaming therein and overcoming obstacles. Examples of our work include:
support for gender responsive Active Labour Market Policies helping women to improve their skills or acquire new skills to grasp opportunities from the green and digital transitions, for example, skills needed in tech sensitive sectors or in the platform economy;

skills intelligence gathering and studies on migration and the specific policy measures needed taking into account the increased flows in female migration;

support for policy reform measures on the school to work transition of young people with respect to specific gender related challenges;

support for career guidance and counselling helping women overcome stereotypes and gender bias in educational and occupational choices;

knowledge generation and skills intelligence gathering to tackle the root causes of women's exclusion from the labour market in different regions and partner countries. 

monitoring the gender dimension of policy progress and measures in education and skills development in partner countries through various mechanisms including the Torino Process, and the Osnabruck Declaration.

working

 closely with key stakeholders at national, regional and international levels within the policy eco-system in partner countries, particularly civil society and women's organisations and networks to ensure that women's voices have the necessary support and channels to be heard.