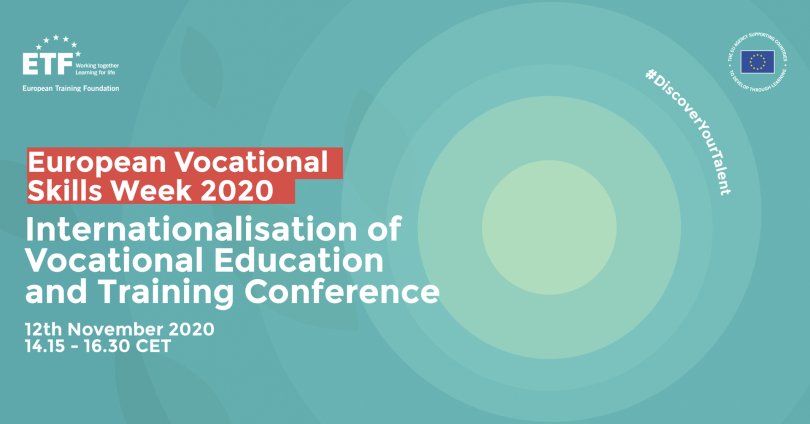 Vocational education goes international
The benefits of making vocational education and training more international are at the core of today's European Vocational Skills Week agenda. A conference beginning at 14:15 CET will focus on:
international cooperation, the future of work and the implications for skills provision, mobility of learners and staff, international networks, skills competitions, international and sectoral qualifications and international VET organisations;
and on the benefits and challenges of internationalisation in VET and how to strengthen international partnerships. The European Training Foundation, as an EU broker for more effective and coordinated internationalisation in VET, will lead this session.
Speakers:
Prof. Joachim James Calleja,President of European Forum for Vocational Education (EfVET)
Soo-Hyang Choi,Director of UNESCO-UNEVOC International Centre for Technical and Vocational Education and Training
Klaus Fahle,German Presidency - Director of National Agency - Education for Europe, Germany
Tamar Kitiashvili,Deputy Minister, Ministry of Education, Science, Culture and Sport, Georgia
Rikardo Lamadrid Intxaurraga,Director of Technology and Advanced Learning, Vice-Ministry of VET, Department of Education of Basque government, Spain
Cesare Onestini,Director European Training Foundation (ETF)
Dr James Otieno Jowi,Principal Education Officer, East African Community (EAC)
Barbara Rambousek,Director, Gender and Economic Inclusion, European Bank for Reconstruction and Development
Mika Saarinen,Counsellor of education, Finnish National Agency for Education
Joao Santos,Senior Expert, DG Employment, Social Affairs and Inclusion, European Commission
Dita Traidas,President, WorldSkills Europe, Latvia
Ana Zacharian,VET, Labour Market and Private Sector Engagement Expert
Georgios Zisimos,Senior Specialist in EU Education and Training Policies, European Training Foundation (ETF)
It is still possible to register to the conference and to follow it LIVE on the ETF's Facebook channel.