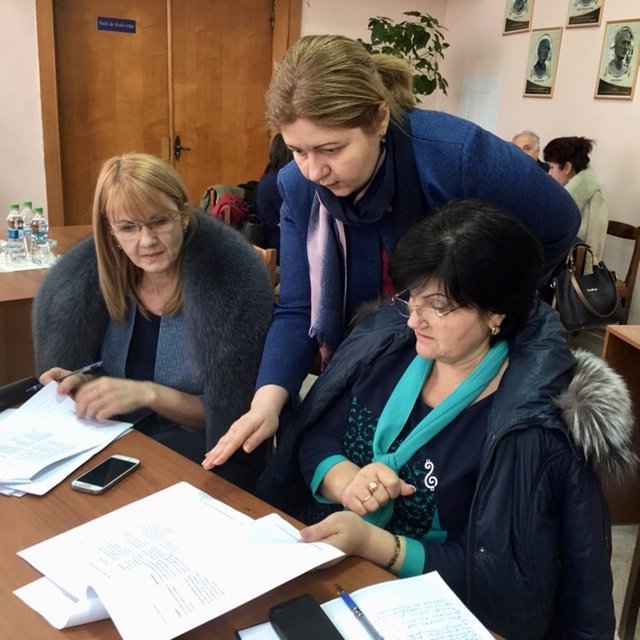 Professional Development of Vocational Teachers in Moldova
A report on the Professional Development of Vocational Teachers has been presented in Chisinau.
Moldova: Teacher professional development report launched
A draft report on the Professional Development of Vocational Teachers in Moldova was launched on 6th December 2018 at a workshop hosted by Professional School Number 2 in the capital, Chisinau. The report is the in depth investigation of the condition of vocational teachers in the former Soviet republic, which borders Romania and Ukraine.​
Landmark report
Angela Cutasevici, Moldova's State Secretary at the Ministry of Education, who opened the meeting, warmly welcomed the report, telling the 32 vocational school directors, teachers, policymakers and representatives of training providers, donors and other stakeholders present: "This is the first time that such a comprehensive analysis of these issues have been published in Moldova."
The 57-page draft report, published by the European Training Foundation, states that 78% of vocational teachers in Moldova participated in continuous professional development (CPD) over the past 12 months, but that less than half (48%) received in-service training relevant to their vocational specialism and just 17% participated in courses provided at a place of work or on business premises.
The study found that only around half of vocational schools in the country have business representatives on their school board, but that the use of online and video resources to support CPD is increasing - with 43% of vocational teachers having participated in such in-service training.
Learning to listen
After a presentation of the main point of the report, workshop participants held a brainstorming session to identify and agree priorities that are relatively feasible to act upon. Emerging priorities that were agreed to be practicable include: better partnership with industry and more direct interactions with business were top priorities, along with CPD that was more specialized and relevant to vocational teachers and instructors.  Teachers expressed the desire to be consulted by policymakers and to have the opportunity to participate in projects that could bring about improvements.