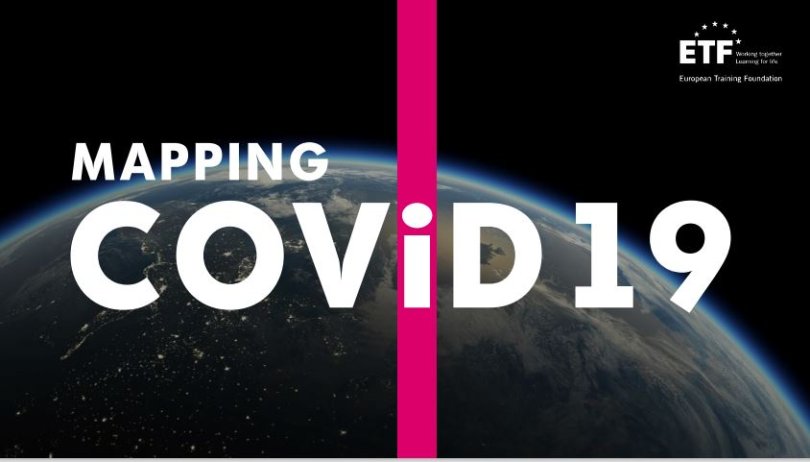 Mapping COVID-19: The Overview
A recent ETF report describes the transformation of the COVID-19 pandemic on education and training as a seismic shift to life-wide and lifelong learning. The impact and implications have gone far beyond a large scale move to online learning.
During the crisis the ETF examined the situation across its 29 partner countries in the EU's neighbourhood and Central Asia through a regular mapping exercise of the education and training responses to the health crisis. As part of its #LearningConnects campaign the ETF collected stories, interviewed key individuals via Facebook Live and organised webinars to connect individuals and institutions facing this unprecedented challenge.
The ETF's monitoring and analysis have been brought together in this comprehensive study to give an overview of the coping mechanisms and responses of education and training systems, businesses, schools, teachers, students and their families, often using unfamiliar and untried technology and imperfect systems and infrastructure. It presents a regional overview and country examples from across the geographic regions in which ETF works.
Key issues needing attention for the future include:
ensuring lessons learned inform future policy choices and actions through transparent evidence gathering;

concentrated efforts to ensure the sustainability of actions and measures particularly through widening access and coverage for all students and teachers; and,

focusing on 

both competence-based learning and practice-based learning.