Green Skills Award 2022 finalists
We are proud to present the ten selected stories of the Green Skills Award 2022.
ALBANIA - THE CITY OF MY DREAMS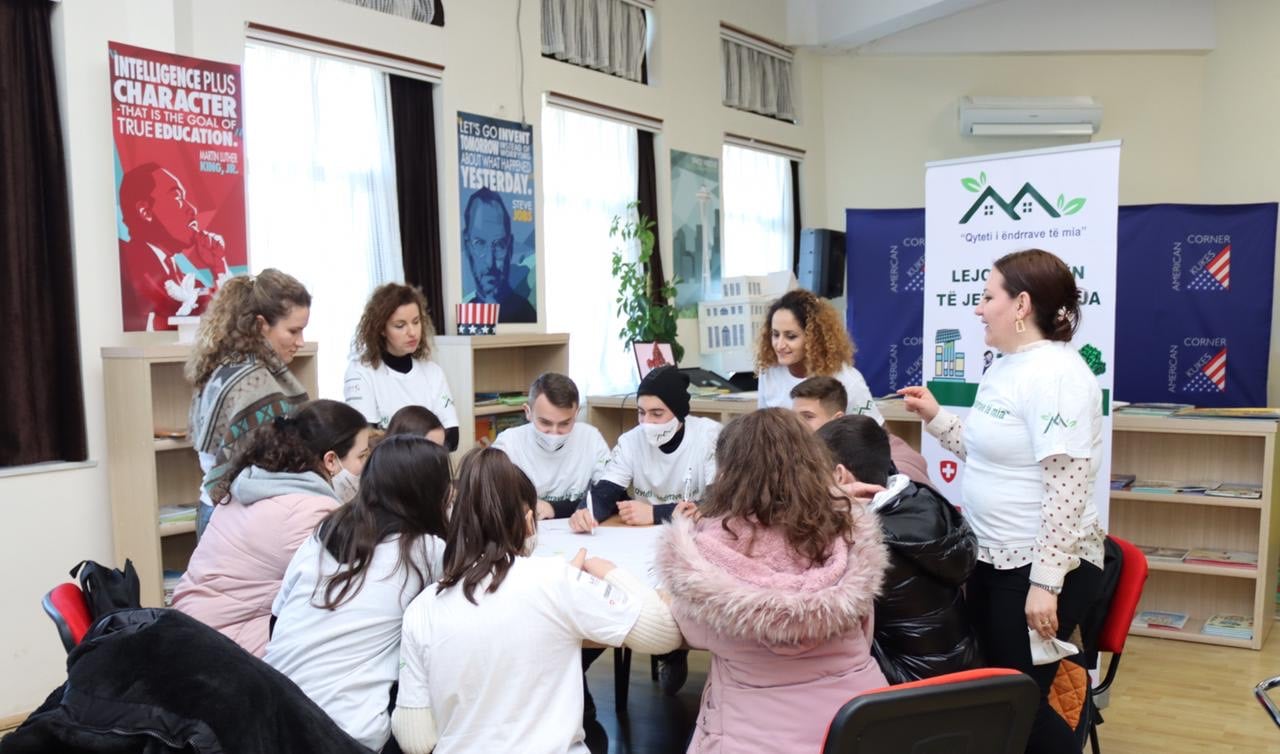 Why is it important?
An inclusive project encouraging critical thinking and collaboration which focuses a community's attention on the need to include sustainable development, environmental solutions and ecological principles in urban planning.  
---
Context
"The city of my dreams" is an initiative in the city of Kukës which involves five high schools and the local community. It aims to establish an environmentally friendly approach to urban development focusing on renewable energy sources and nature-based sustainable solutions.  With the involvement of both boys and girls, the project aims to address the lack of green education in public schools, and seeks to increase youth participation and gender equality in identifying innovative environmental solutions. The results of the project will become a working model presented to other schools to encourage cross-curricular initiatives.


Croatia - THE GREEN CHANGEMAKERS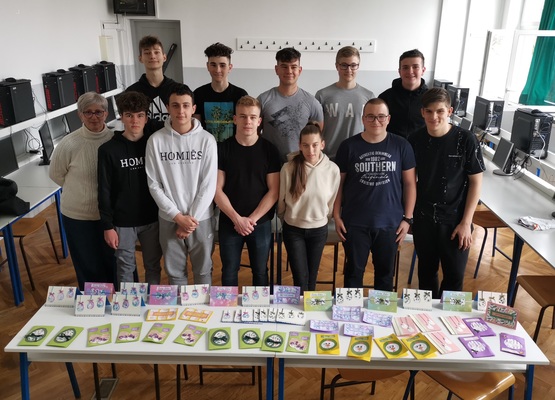 Why is it important?
A year-long programme of international collaboration between schools in Croatia, Turkey and Armenia which aims to increase awareness and understanding of sustainable development and green technologies.  The theoretical and practical activities have been developed to improve students' knowledge and skills, and to help them adopt a green lifestyle which will have a positive impact at both a local and global level. 
---
Context
"The Green Changemaker" project involves 79 students and 15 teachers from five primary and secondary schools in Croatia, Turkey and Armenia.  Devised in the context of the 17 Sustainable Development Goals, the project activities will promote learning, cooperation, equality and inclusion, and will strengthen the partnership between schools and their local communities. This project will also include environmental engineering workshops which will support students' learning about green technologies.
Read more ➡️ http://thegreenchangemakers.weebly.com/ 
---
 

GEORGIA - K4S ACADEMY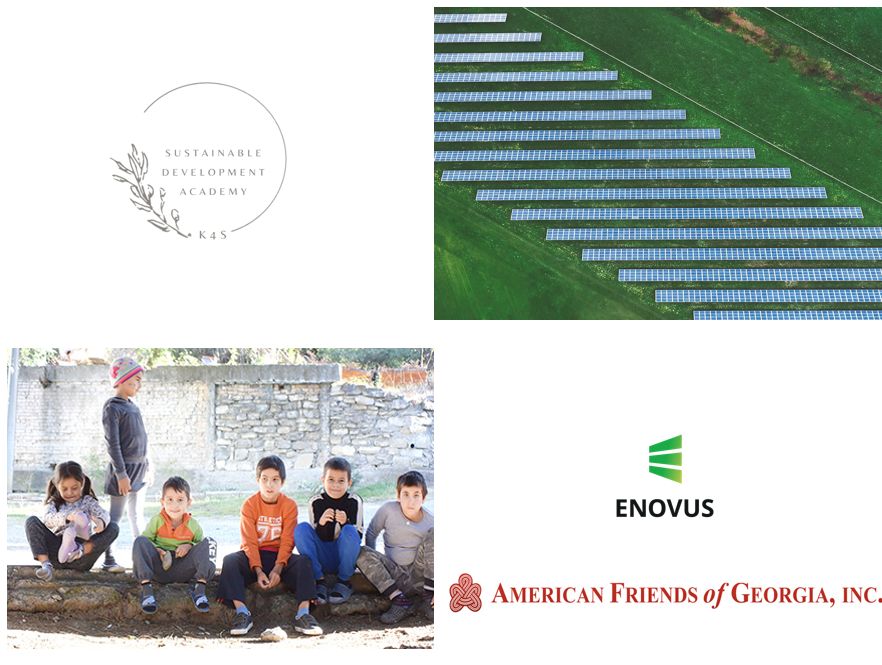 Why is it important?
A far-reaching international project which focuses on the delivery of expert training programmes in renewable energy systems dedicated to people around the world who are financially unable to access higher level education.  Innovative and inclusive, this project aims to give people everywhere the opportunity to be a part of the green transition.
---
Context
K4S is an international non-profit academy for sustainable development, covering all Sustainable Development Goals and their related thematic issues. With the collaboration of international experts from leading universities and businesses, the academy aims to support people worldwide who do not have the necessary funds to access an adequate high-level, future-oriented education. K4S wants to create equal opportunities for all by bringing talented new people together to protect the planet and create a sustainable future.
Read more ➡️ https://www.k4s.academy/
---
 

GEORGIA - Environmental and Agricultural Education in School
Why is it important?
A nationwide project focused on the development and implementation of a new school curriculum designed to enhance environmental and agricultural education, green skills and knowledge among primary school children.  Its aim is to equip future generations of Georgia with the essential skills, values and responsibilities to protect the environment and ensure sustainable development.
---
Context
The Ministry of Environmental Protection and Agriculture of Georgia introduced the program "Environmental and Agricultural Education in School". Its focus is on green skills and knowledge of environmental and agricultural issues, and more than 500,000 primary school students and 50,000 teachers are expected to benefit from this innovative four year programme.  With the support of a new text book and lesson plans covering eight subject areas including biodiversity conservation and sustainable development, the hope is to plant the seeds of climate change awareness in Georgia's zero-carbon generation. 
Read more ➡️ https://eiec.gov.ge/En/News/details/107
 

Ireland - Fifty Shades Greener
Why is it important?
A dynamic environmental education and training company providing online programmes for schools, universities and businesses to help students and organisations meet their environmental objectives.  Working internationally, its accredited training programmes enhance knowledge and encourage students to collaborate and take real action, and support businesses to make high impact changes.
---
Context
Tasked with the objective to make her hotel "the greenest in Ireland", Raquel Noboa has used her experience to promote environmental awareness and green skills within the Irish hospitality sector. She is the Founder and CEO of Fifty Shades Greener, an international education and training company helping businesses on their journey to go green.  Her mission is "to make environmental education mainstream for all age groups and industries" and as such, she has developed programmes for companies, as well as primary, secondary and tertiary level education.  The training programmes are accredited as a Level 4 Certificate for Environmental Sustainability Management in Hospitality and a Level 7 course is currently being developed.
Read more ➡️ https://www.fiftyshadesgreener.ie/
---
 

Jordan - Creating green land
Why is it important?
A collaborative project which aims to transform dry land into green land.  The involvement of farmers, cooperatives, students and associations will facilitate the sharing of key knowledge and skills in a peer learning, inclusive context.
---
Context
As a result of water recycling, a garden has been created in Al Hashimiyah (Zarqa), which functions as a community centre where community stakeholders, cooperatives and students can exchange sustainable practices (such as rainwater collection) and organise training and workshops. The aim is to extend this project in order to green even more land and to include building well gardens for houses and using grey water for irrigation.
---
 

Kenya - Don Bosco Tech Africa
Why is it important?
An important project that has included the construction of a solar-powered centre with close to zero carbon emissions.  It offers the possibility to the region's solar technicians of the future to receive in-depth training and practical green skills, and is an exemplary renewable energy solution to support the regional green transition. 
---
Context
The centre in Onitsha has invested in a renewable energy supply which provides a consistently uninterrupted supply of clean electricity, achieving almost 0% carbon emissions. The centre has set up two solar workshops and collaborated with international partners to develop a curriculum for solar training as well as the production of low energy light bulbs and appliances.  It aims to involve local communities by organising round table discussions to facilitate knowledge and information sharing.
Read more ➡️ https://dbtechafrica.org/
---
 

Moldova - Training the green trainers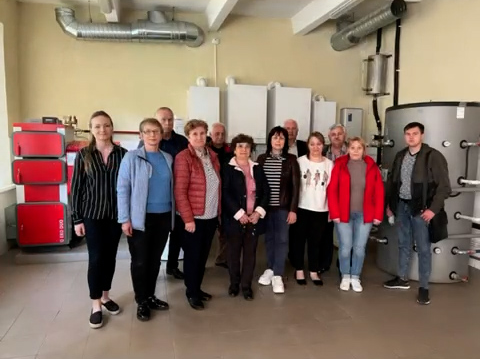 Why is it important?
An integrated project responding to the need to develop sustainability curricula for TVET and construction teachers, in order to improve the supply of green skills and support the green transition of the construction sector.
---
Context
The programme has four modules and eight curricula dedicated to TVET teachers who will share their updated knowledge and skills with students in the following areas: environmental education, green building materials, energy efficiency and waste management.  The new curricula have been developed to address the challenges facing the construction sector as part of the green transition and will enable more sustainable construction projects in the future.  More than 6,000 students are expected to benefit from this project and to date, 45 teachers have successfully completed the program so far.  The program includes study visits, access to research materials, and attendance at conferences and seminars. 
---
 THE 

Netherlands - The Blue Hotspot Dordrecht
Why is it important?
An integrated hub which aims to create an environment where experts in the field of water, greenery and climate can collaborate with community stakeholders in order to find innovative solutions for major societal challenges such as climate change and biodiversity loss.  Acting as a facilitator, the involvement of schools, businesses and governments will promote the sharing of knowledge and skills necessary to support a transition to a green economy.
---
Context
The Blue Hotspot Dordrecht is a community for students, teachers, professionals and governments, focusing on blue-green themes, including water quality, water safety, subsidence and climate-proof cities. The aim is to create a meeting place (both online and in a physical location) to develop green skills and enable people to address the social challenges of tomorrow, such as climate adaptation and biodiversity. The collaborative environment will also help young people to enter the eco job market by ensuring they have the right green skills, and connecting them to employers and partners.
Read more ➡️ https://www.blauwehotspotdordrecht.nl/english
---
 

Nigeria - Operation skill them up
Why is it important?
An initiative to teach young people the skills of self-reliance and entrepreneurship by way of recycling and upcycling materials such as plastics and rubber tyres.  Its far-reaching objectives aim to involve as many communities and schools as possible, and raise awareness of gender equality, the importance of environmental protection and sustainability.  
---
Context
Goodness Tamuno Kelechi-Ahunanya is the CEO of G-Shapers Vocational Enterprise, a mobile skills facilitator and an advocate for equality. She travels to communities throughout Nigeria to train young men and women on different entrepreneurial skills and to educate them on the benefits of recycling and upcycling discarded rubbish and materials collected from the environment.  New products, sustainably produced at low cost, can be sold to generate income, something very important in a country which suffers extreme poverty and unemployment.  More than 500 teachers and students have benefited from this initiative so far.
---