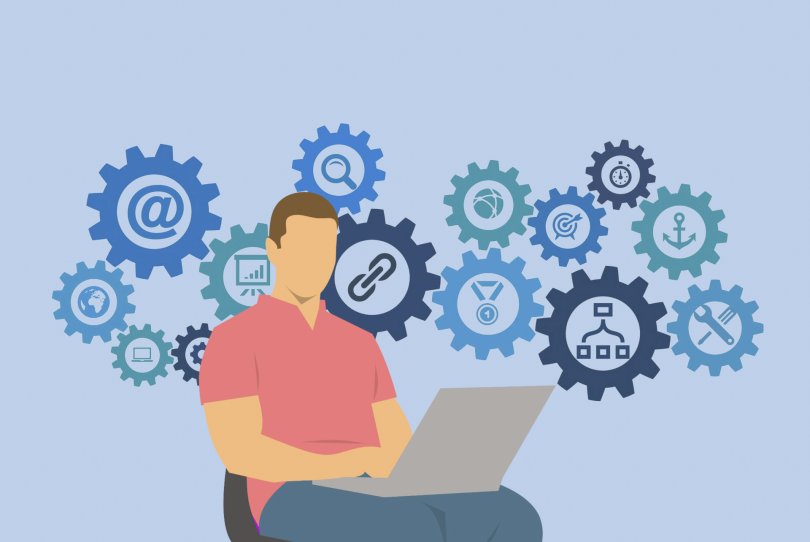 Digital and green skills: the core of EU Vocational Skills Week
Europe is gearing up for the digital transition and green skills challenge, but much work remains to be done despite major new policy initiatives to support the wider role education and training must play in future social and economic development, an online conference held yesterday as part of the European Vocational Skills Week, heard.
During a plenary session - the first of two dedicated to the subject hosted during a raft of events to mark European Vocational Skills Week - senior EC officials, VET and labour market experts and trainers at the sharp end of working with those investing in their skills training both young and old, discussed the technological and economic changes driving an urgent need for training reform.
In opening remarks, Joost Korte, Director General at the EC's DG Employment, Social Affairs and Inclusion, noted that the coronavirus pandemic had increased the urgency of structural changes long needed in education and training, particularly those of the digital and green skills agenda.
"There is an increasing risk of a double dip recession as the second wave of Covid continues to spread across Europe, with this year's unemployment across the EU of 7.4% likely to rise to 8.6% next year," Mr Korte said.
GDP was likely to shrink by 7.4% in 2020 - the biggest dip ever since the creation of the EU.
The challenges - even without the pandemic - of tackling climate change to become the first carbon neutral continent by 2050, an ageing society and pressure from problems with social inclusion, all put education and training at the forefront of vital reforms.
"We are working very hard at the EU member states level to address these challenges; jobs will disappear but new jobs will come. For new jobs new skills are needed. They are now more important than ever before," he added.
To aid the transition the EU is making "very substantial funding for the necessary investment in skills" with a budget of €1.8 trillion - 13% of EU GDP available during the Bloc's next budgetary period (2021-2027) for reskilling and upskilling as emphasized under current recovery and resilience plan, he said - urging member states to apply for funding under the scheme.
His points were echoed by Anja Karliczek, Germany's Federal Minister of Education and Research, who noted that she took two vocational education trainings before going onto pursue academic studies and continued to use and benefit from that dual approach.
"VET and academic [training] can work very well together. I am an example of this and it is still benefitting my life", she said, adding September's Osnabrück Declaration, on flexible education and continuous training throughout life supported the overall EU strategy on digital and green skills.
Keynote speaker, Prof. Dr Gunther Olesch, a lauded HR expert and chief representative of Germany's Phoenix Contact industrial automation company, noted that although many people feared they would lose their jobs to new technologies in the coming years, the shift to a more digital and greener world would, in fact, create jobs. They key to transition will be keeping people engaged in training - for example, those who came from a mechanical background may need to shift to an IT function.
"Over a hundred years ago, Henry Ford presented his Model T Ford and all the coachmen said - we don't want to see this car, we shall lose our jobs! But they did not, they became taxi or truck drivers The key thing was to get the qualification needed for this transition," he said.
The pandemic had forced the pace of change with regards to working at home/online and the office, but although the vast majority of office workers would go back to the officer, a degree of online and home working would become part of the new normal, with ramifications for transport, pollution, travel planning and work/life balance - all of which were likely to give rise to new qualification demands. Larger companies should be encouraged to open up their training opportunities to smaller businesses to help meet the challenges of a fast developing labour market, he added.
Contributors to panel discussion on the digital and green transitions noted both the rapid development of online training tools this year and difficulties in making effective policy responses - for example in disbursing Germany's training credits.
Trainers that included Mayeul Kerling, a journeyman carpenter from France, and Marie-Luise Fuchs, a trained engineer and team leader of Germany's WorldSkills team, noted the importance of building trust between trainers and learners to allow students to explore their passion for a trade.
The online conference wrapped with words of encouragement from Margaritis Schinas, vice-president of the EC's Promoting our European Way of Life.
"We need to look at vocational education and training with a fresh eye; it has been particularly hard hit by the pandemic - transport, agriculture, transport and healthcare are all key VET sectors that have been at the frontline of the response to the pandemic," he said. "Having enough skilled workers in these sector in the EU means we must enhance our VET skills in the future particularly for the green and digital transition, which will be both transformative and the drivers of our recovery."