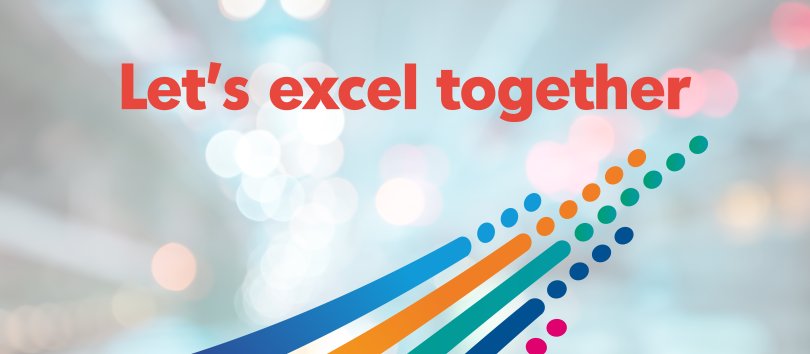 Our February 2022 communication campaign focuses on excellence. We want to explore what excellence means and why it is necessary to pursue it. We will do this with interviews, insights, live talks, and news from ongoing ETF projects and activities.
What does excellence mean?
A shared meaning emerges in its French and Latin etymological roots: aiming high.
We are supporting learning systems to do their job in the best way, promoting a high quality of education. The ETF Network of Excellence is one example of ETF initiatives to support excellence to drive forward reform by encouraging the sharing of ideas, practices and experiences between centres of excellence at the national and international levels. 
Why excellence in education?
Because sharing best practices across societies, communities, institutions, teachers and learners is the best way to make education and skills development systems more efficient and effective.
Alongside the network of vocational training centres of excellence, we are involved in Quality Assurance, Upskilling & Reskilling and Smart Specialisation. We promote government capacity, foster post-Covid-19 recovery, strengthen business resilience, and identify the right skills to contribute to regional development.
Our tools include organising peer-to-peer visits, focusing on green and digital skills needed for tomorrow's industry, and promoting an inclusive learning environment. Read more in our article.
In addition to the development of networks such as ENE, the Torino Process is an opportunity for the governments of the Partner Countries to take stock of their progress in vocational training.
Excellence: a cross-cutting value
If the climate change challenge has taught us anything, working together is key to achieving high goals. If we do not excel all together, we risk not excelling at all.
Excellence at the ETF
We also integrate excellence, that's also one of our core values. Among other things, this includes transparent communication, updating our skills frequently, listening and acting accordingly, making informed decision-making and learning from mistakes.
Are we all ready to excel together?