Study visit strengthens social partners in the Mediterranean
Year/Date: 09/05/2012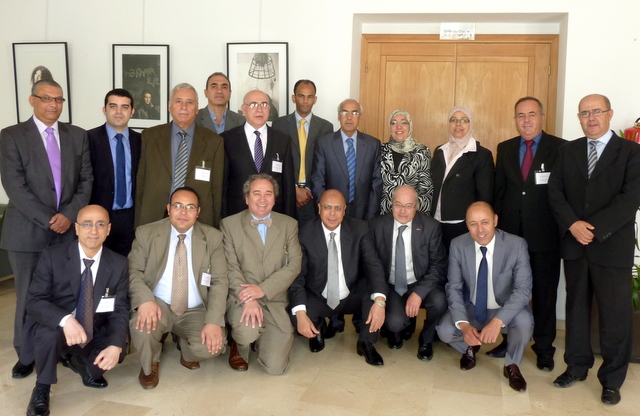 Trade union officials and the representatives of employers' organisations from Egypt, Jordan and Lebanon visited Morocco to study country's approach to social partnership in the governing, policy making and delivery of vocational education and training (VET).

The five-day visit in Casablanca from 7 to 11 May was a part of ETF regional effort to support social partners' engagement in VET.
Sharing valuable Moroccan experience
Gerard Mayen, who manages the regional project at the ETF, explained that the purpose of sharing the experience among Arab countries of the Mediterranean is to make use of the valuable lessons of Morocco.

'Moroccan social partners have a long history of engagement in VET,' said Mr Mayen. 'They work together on the strategies, help develop policies, and sit on governing boards of key institutions providing training in the country.'

The study visit was organised jointly by the General Confederation of Enterprises of Morocco (CGEM) and the Moroccan Workers' Union (UMT). During the visit the participants learnt how their hosts develop and implement the policies in the area of VET. They were also introduced to the legislative framework, the processes and systems through, which social partners play a strategic role in governance and decision-making in the VET system.
Why social partnership in education and training?
Employers and trade unions are crucial labour market players and know first-hand what skills are in demand, where the shortages are, and what to anticipate in the future. According to the ETF, education policy makers need to tap into this knowledge to make education and training more relevant.

In 2011, the ETF launched the project that tries to reinforce the capacities of social partners to play a more active role in the field of vocational education and training (VET). It involves social partners in Algeria, Egypt, Jordan, Lebanon, Morocco, occupied Palestinian territory and Tunisia as well as the social partners and other organisations from the EU.

On the photo: Participants and the hosts of the study visit in Casablanca, Morocco