Entrepreneurship: Can you learn it?
Year/Date: 17/10/2011
At the European Small and Medium-sized Enterprises (SME) Week in Brussels, the ETF presented its efforts in entrepreneurial learning and SME skills promotion. There we met and talked with three businesspeople from Iceland, Slovakia and the UK, as well as with Marko Curavić, head of unit for entrepreneurship at the European Commission Directorate General for Enterprise and Industry.

Can you learn entrepreneurship?
Marko Curavić: Yes, you can learn entrepreneurship in the sense that there are things like accounting, leading operations, sales, marketing, financial literacy - but also soft skills like negotiations - which you can lean. Obviously, you will always have a personal profile, personal style, but even if you have a personal style with different preferences, or different ways of doing things, you can certainly become a better negotiator, someone who can make a better financial plan, if you go to training.
Toti Stefansson
CEO of Mobilitus, Iceland, says:
When you are at school, and you do things in a different way,
you are usually punished. So we should just stop it!
We should encourage creativity, passion, and
doing things in a unique way.

Does it mean that we all have an entrepreneurial spirit in us?

Marko Curavić: There is no scientific research, but I think that far more than a half of the European citizens, maybe even three quarters, have a strength, which they could transform into a business activity. That is if they had the right education and if their education and training included increasing their self-confidence - character traits like stamina, willingness to become entrepreneur, not wanting to give up - which are all very necessary besides skills and knowledge.

So what goes into entrepreneurial learning?
Marko Curavić: [Learning] skills is part of entrepreneurial learning, but entrepreneurial learning goes beyond. It's about creativity – you can, to a certain degree, learn creativity, you can foster creative skills – it's about initiative, taking responsibility, soft skills that sometimes you don't find on the agenda of a university, but which are very important things in life. If you don't know how a machine works, you can learn it rather quickly. But the way how you perceive a difficult situation, whether you see it as a chance or not, not giving up too early - is something that you learn from a role model or through social learning, and this is as important as the technical and hard skills.
Mike Smith
Managing Director, Derrick Services Limited, UK, says:
The life of an entrepreneur is a lonely life.
You take the risk, the responsibility lies all with you.
When you start there are so many things to think about.
So we should give more guidance and advice,
perhaps from the older entrepreneurs
who have more time on their hands.


Success after failure – why such a focus of the SME Week in Brussels this year?

Marko Curavić: When you think how one becomes entrepreneur, people always think about start-ups, the newspapers are full of it. But then, why only the first-time start-ups? Fifty percent of companies close within the first five years – around 85 percent close down because the entrepreneur doesn't see the perspective and 15 percent go for the bankruptcy. But why somebody should not get a fair second chance? People are experienced, which means their chance of success is much higher, they grow much quicker, they've learnt, they don't repeat mistakes.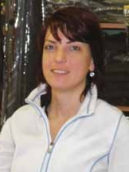 Juliana Bajtosova
Self-employed, Slovakia, says:
School is the main place to
open women's minds to business,
and make them aware of possibility of
setting their own enterprise.


Is the economic crisis the reason why you draw attention to the second-time entrepreneurs?

Marko Curavić: Of course the economic crisis helps [draw attention to this issue], but we simply think these themes are important that they should get more attention in the policy. Given there is so much focus on start-ups, we are forgetting another valuable source of job creation and growth. We should not forget. Anyone who went through such a process went through very difficult times, and the experience is too precious to be forgotten.
ENTREPRENEURIAL LEARNING AND SME SKILLS: ETF ACTION
The ETF in cooperation with the European Commission, has developed a set of policy indicators to support its partner countries in assuming greater responsibility for the human capital challenges of more open economies. The objective of the policy thrust is to promote a more entrepreneurial and skilled economy in each of ETF's partner countries. Read more.
Tweets by @etfeuropa